Product range
Modular Battery
Hot pluggable, high power density, rack-mountable, green and safe battery!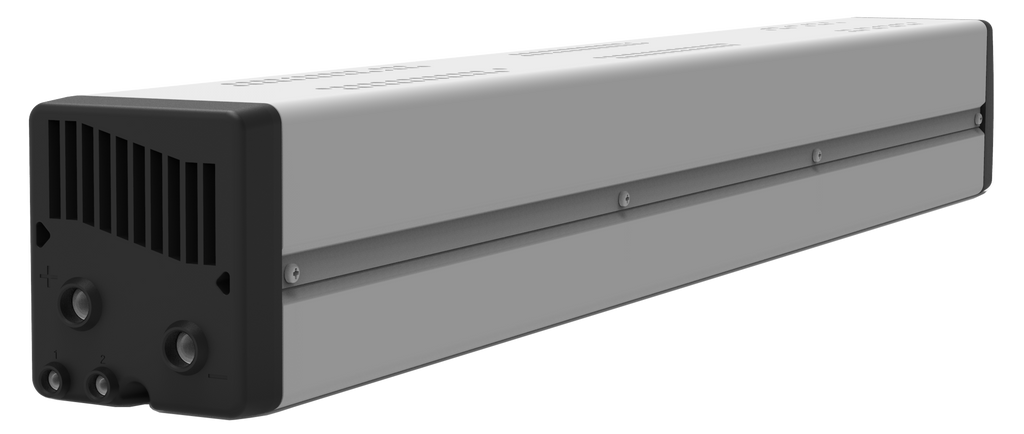 A revolution!
This
Ni-MH
battery is a revolution in the world of batteries. For the first time, we have designed a modular battery that is hot-pluggable, rack-mountable, easy to recycle and safe. As a result, you can benefit from an
easy to install
, easy to
use
,
safe
and
environmentally friendly
solution.
This battery can withstand up to 1000 surges per day thanks to its incredible discharge capacities (up to 50C).
The solution is designed to accommodate
up to 6 battery pack
modules in a standard 19 inches
shelf
(parallel and/or series configurable).

To install the battery modules, increase the capacity afterwards or even replace a module, it is fully plug & play, safe (48Vdc) and light (8.2 kg). No BMS is required (CCCV charging method), this solution is as simple to manage as all modular CE+T power converters.
These Ni-MH battery cells are designed to withstand a thousand of surges per day for more than 10 years (more than 3 million surges during its lifetime). This solution is ideal for short backup of a few minutes, to substitute a flywheel and to absorb a large amount of inrush currents of any type of loads. The high temperature stability offered by Ni-MH technology saves costs, space and weight for multiple applications.
This Ni-MH sealed battery is composed of aqueous electrolyte. It's therefore not flammable, explosive, corrosive or toxic, no restrictions for transport by air, road, rail or sea. No specific authorization or training for your technicians and UL1973 compliant.
This mature technology (Ni-MH was already used in the automotive industry 20-year-Toyota Prius) also environment-friendly and fully recyclable as it does
not contain heavy metals
(RoHS compliant product).