Back to all news
news
Our lab in India is now CTF certified for UL
Company life • 23.08 2021
Installed all over the world, CE+T products have to meet requirements that can vary depending on where they are used. In this context, some of our modules need to be compliant with both UL and CE certifications.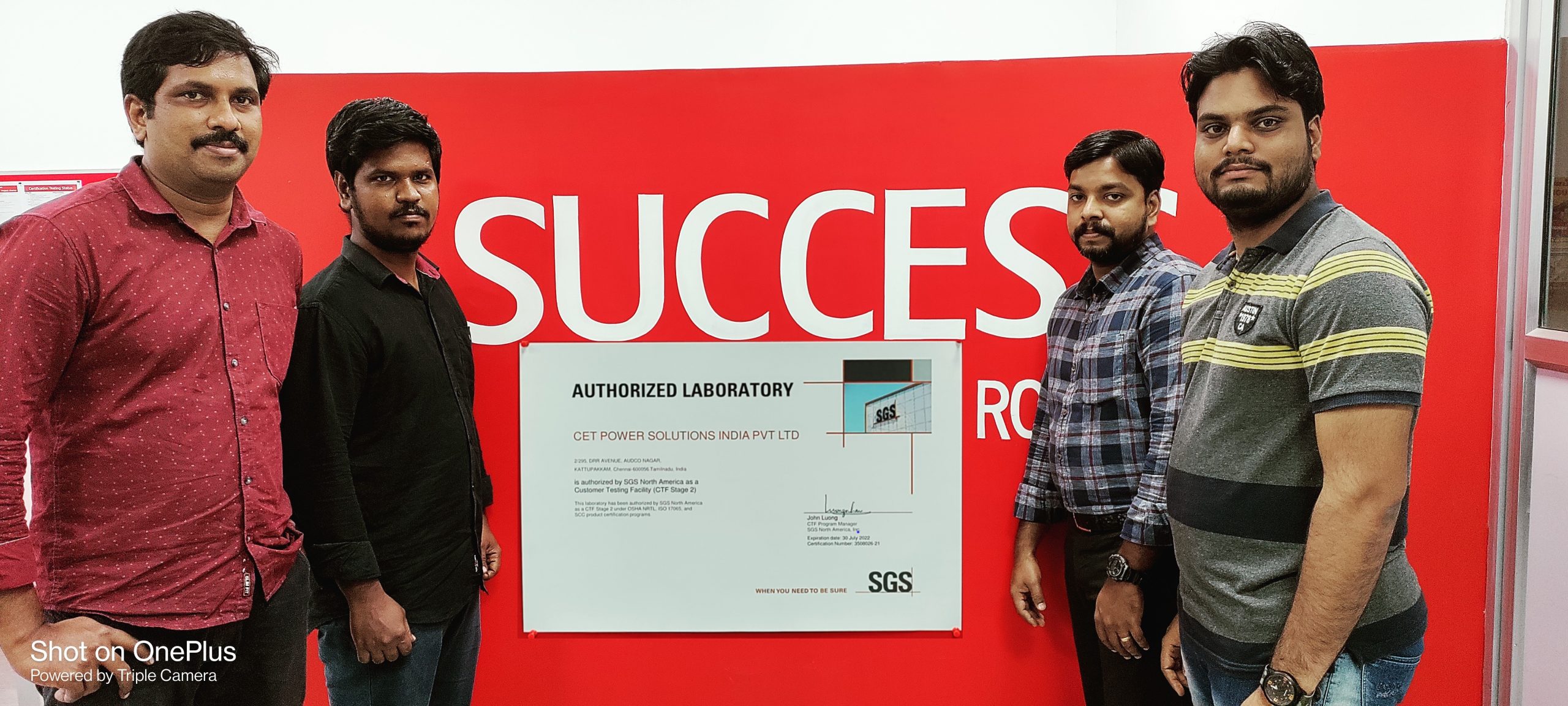 CE certifications
Tests on modules for CE certification approval are performed in our laboratory in India, certified Customer Test Facility Level 3 by SGS. The Customer Testing Facility (CTF) certification allows us to use our testing laboratory to perform tests against relevant standards. With the official report and certificate issued by SGS, an inspection, verification, testing and certification company. To do this, we have the necessary tools on our premises to measure and do the necessary tests.
UL certifications
For the UL certifications, we needed to go to Chicago UL Laboratory for testing and witnessing the products' safety.
However, this required many resources and time. For instance, we needed to ship the samples and have someone from CE+T travelling to the USA. This became even harder with the COVID-19 pandemic as travels were not allowed and there were delays in the transportation.
To overcome the UL certification delay like travel, shipment of samples and technical issue during testing at UL facility of our products, we applied for CTF UL approval with SGS. Our lab in India is now listed as CTF. This means they can perform all the safety tests to meet UL standards for safety.
Why is it good news for you?
First, it still ensures a high level of quality and safety. The main purpose of these tests is to make sure the necessary quality and safety levels of the products you use are met. It will still be the case even if now the tests are performed in our laboratory rather than an external laboratory.
Secondly, as these tests take less time, the time-to-market and project delivery time are reduced. Therefore, you will be able to enjoy our products more rapidly, whether you use CE or UL certified modules.