Underground metros have specific characteristics due to the complex access in case of problems and a fairly harsh environment. In this business case, we explain the specific requirements and the solution we proposed for this project.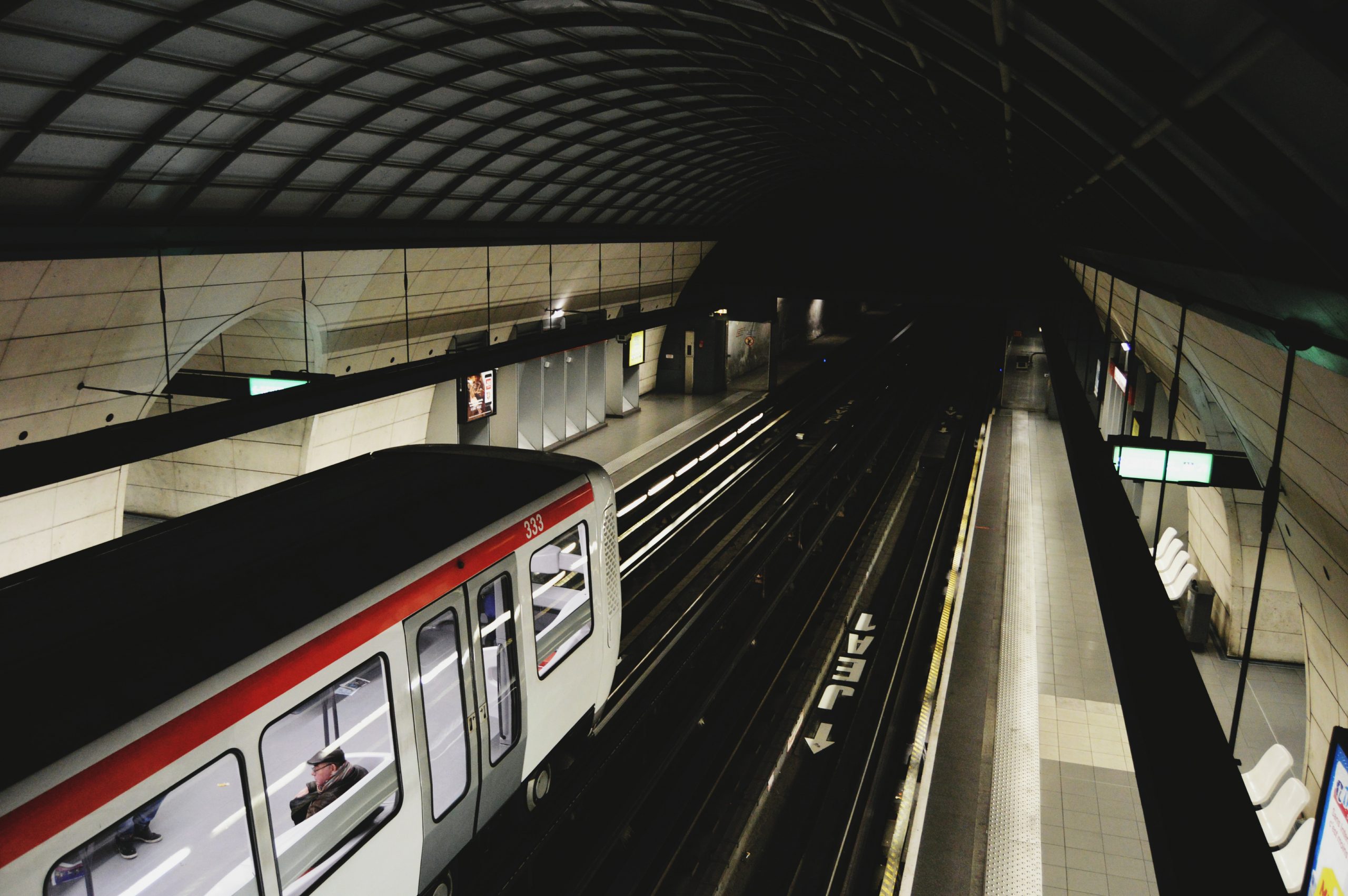 A solution to do what?
The customer, a metro operator in a large city on the European continent, was looking for a backup solution to secure: emergency lighting, essential lighting (in stations, control and machine rooms), ventilation, communication equipment (with lift cars), CCTV, etc.
What is specific to the underground?
As you can imagine, being underground requires a flame-retardant solution, to protect the equipment in the event of a fire. In addition, brakes friction and wheel wear on the rails produces a lot of metallic dust. For these specific conditions, an IP54 cubicle was required. Vibration tests were also mandatory to ensure the proper functioning of the system.
As the application relates to emergency lighting, the solution must comply with standard EN 50171:2001 ("central power supply systems for an independent energy supply to essential safety equipment.").
Standby mode
To save energy, the customer was requiring a passive standby mode. In other words, the modules are controlled via Modbus to switch on/off the AC output. The AC output is therefore remotely switched off under normal conditions to save on the energy consumption.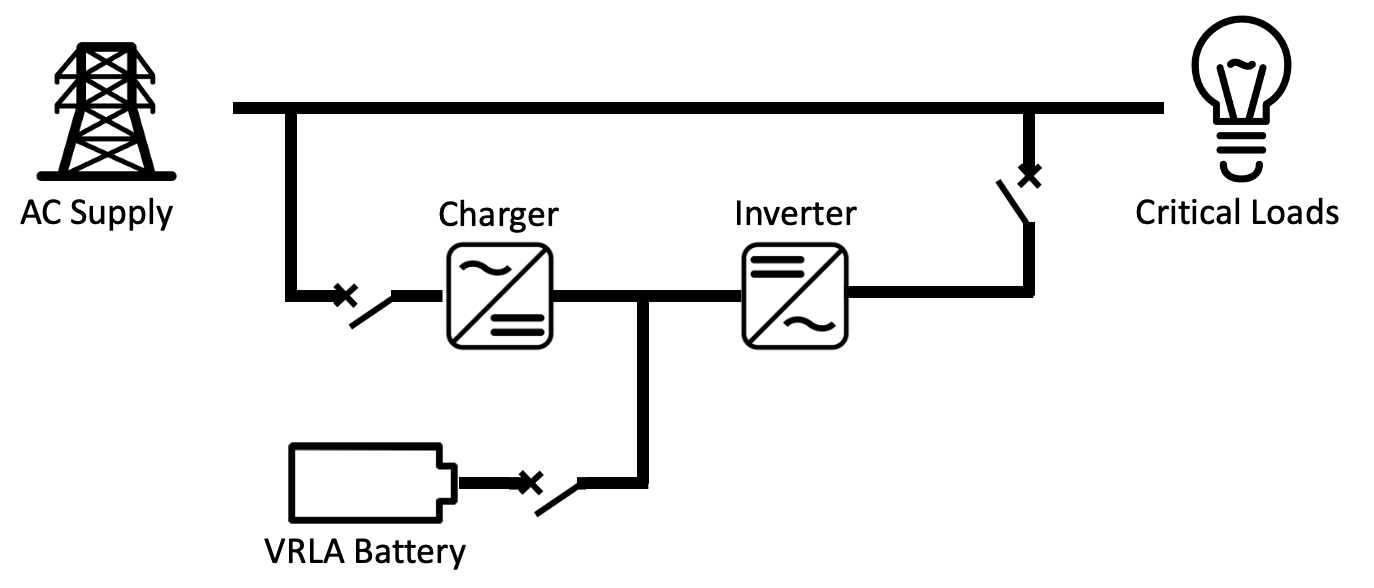 On the other hand, the output power had to be available within less than 0.2 seconds when required (backup mode).
Power infrastructure description
The DC infrastructure operates at 220 Vdc and the AC loads are supplied with 230 Vac at 50 Hz. The customer wanted an overload capability of 120% up to one hour at full load. A fault clearance for 5 seconds was also compulsory to prevent any disturbance from spreading over the entire infrastructure.
The solution should be configurable to secure three load levels: up to 5 kVA (4.25 kW), up to 10 kVA (8.5 kW) and up to 15 kVA (12.75 kW).
The solution
The inverter solution is integrated into 19'' shelves. The converters used are the TSI Bravo 220/230 providing an output power of 2.5 kVA (2 kW) per module. The illustration below shows two shelves integrated in an IP54 enclosure with 5 modules providing up to 12.5 kVA.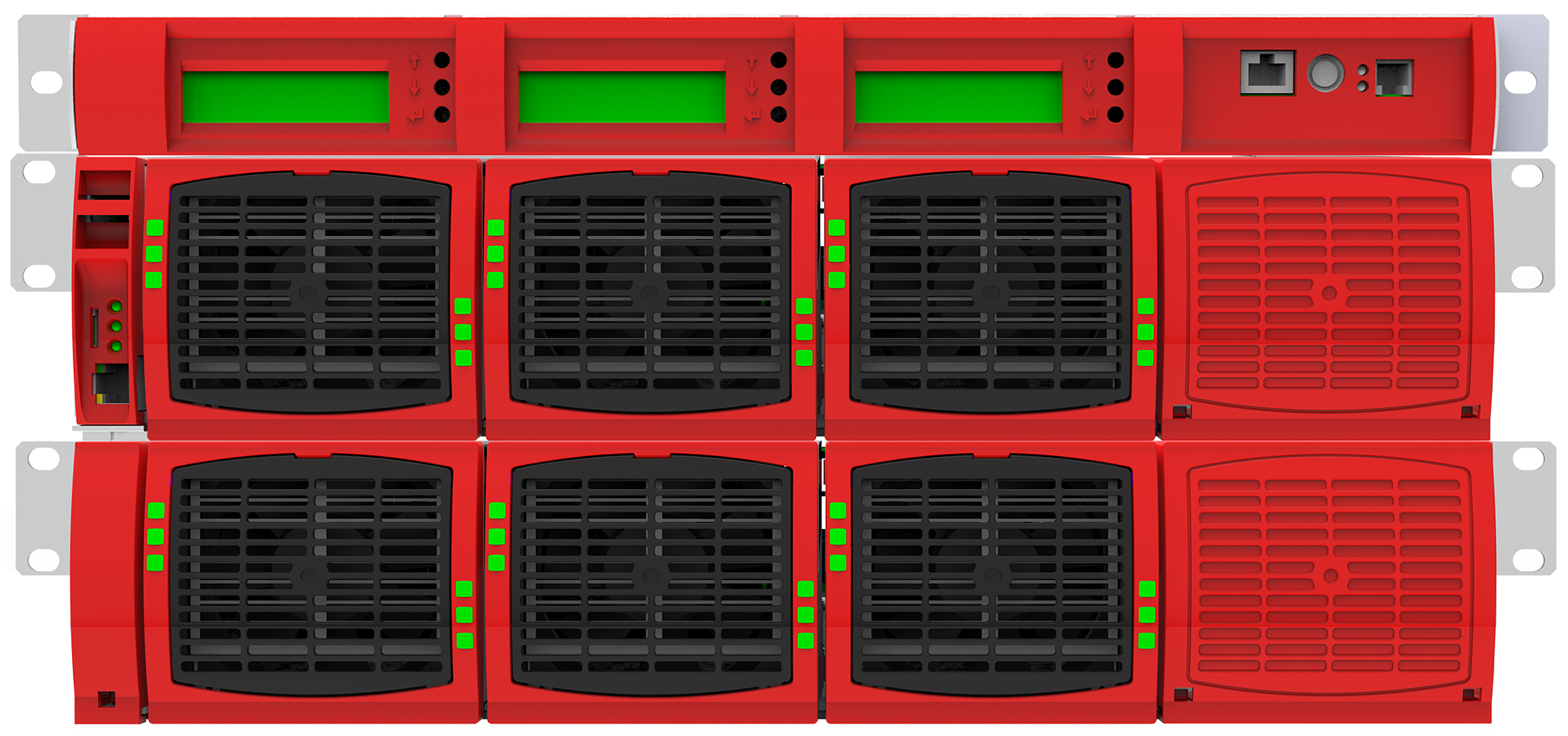 Project status and conclusion  
Up to now, 100 modules and shelves have been supplied to our partner who takes care of the installation of the complete backup solution. Another 200 to 300 systems will be shipped in the coming months.
In conclusion, the customer was satisfied by using our proven technology adapted to the specific needs of this underground application (220Vdc, harsh environment, passive standby mode, etc.).
Do you also have specific requirements? Contact us and we will be happy to customize our flexible converters for your project.
For more information about our modular inverters range, click here.
Do you also have specific requirements?
Contact us