Nowadays e-mobility is a hot topic. Indeed, we see a growing adoption of electric vehicles across the world. But are we ready to adopt this new trend ? Discover Boost2Drive, our home-made solution for e-mobility.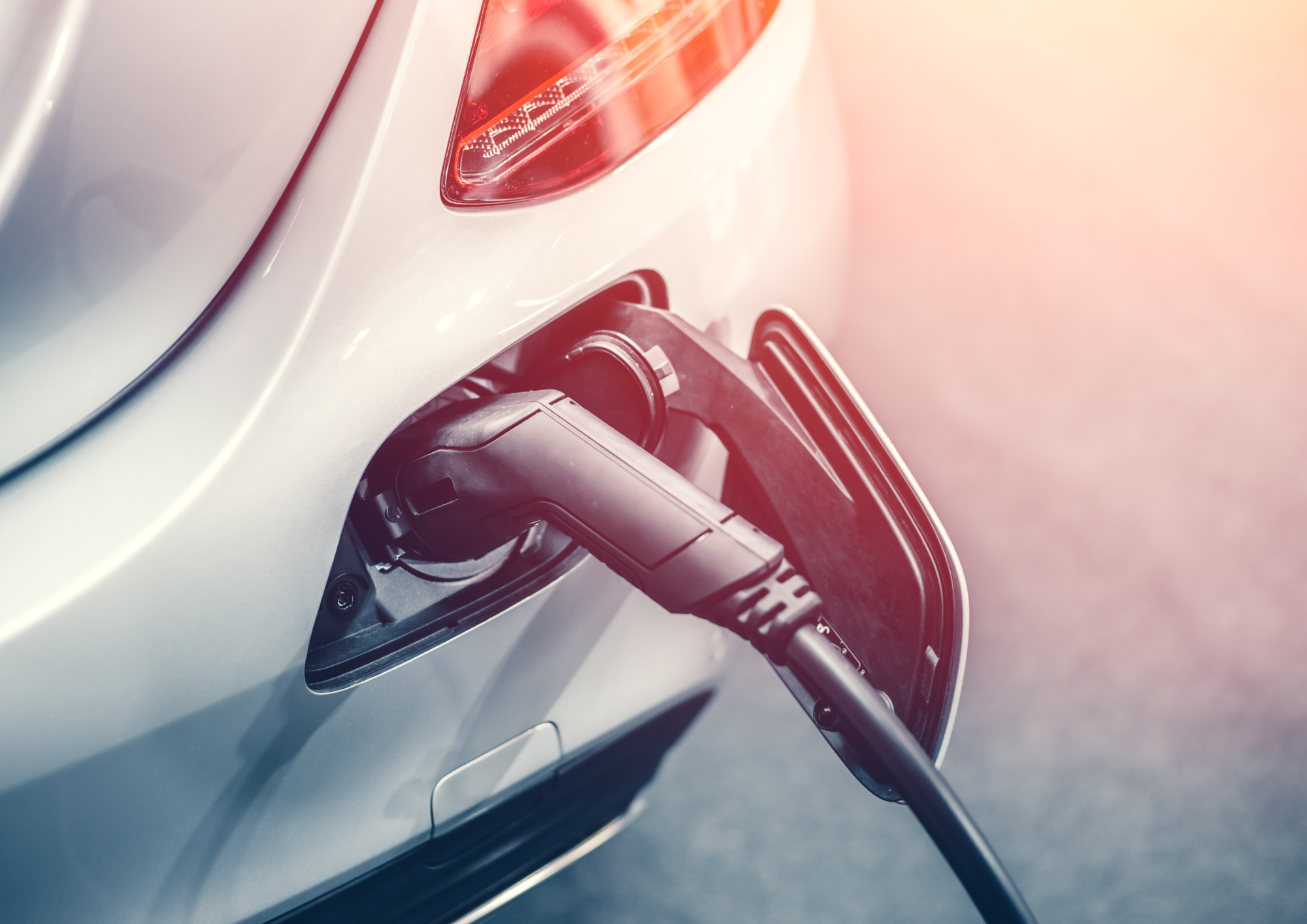 Growth of e-mobility
It is no secret that the electric vehicle market is booming. As a result, the demand for electricity to charge these vehicles is expected to account for about 4% of total electricity demand by 2030.
This leads to several questions, such as:
Are there enough charging stations available?
What is the impact on my energy bill with this new energy demand?
Will I need to increase my electrical grid capacity to accommodate my existing energy needs and the new charging stations?
How can I reduce the costs of capital expenditures (Capex) and operational expenditures (Opex) ?
How can I make sure the solution is oriented towards achieving net zero emissions?
Moreover, as the grid is and will continue to struggle in keeping the balance between supply and demand, it is crucial to use the available resources at the most appropriate time.
From an idea to a solution
The concept might seem simple on paper, but the heart of the solution requires technical developments in terms of power conversion and monitoring.
As a specialized engineering company in power converters with more than 30 years of experience, we have focused our efforts on finding a solution. We want to make it possible for people to charge their cars efficiently, using local energy to the fullest extent. This led to the creation of Boost2Drive – our solution for maximizing the use of local energy while charging electric vehicles.
Boost2Drive, a CE+T solution
We have developed a "behind-the-meter" solution, meaning that the energy management system is installed on the customer's side of the meter, rather than on the utility's side.
Moreover, we have set some specifications to address the needs of the situation:
A smart solution for powering our electric vehicle charger without affecting our normal energy consumption
The maximized use of green energy from a variety of sources
Smart solutions with a high return on investment (ROI)
Safe and easy to maintain systems
Solutions that take up minimal space
Reliable, efficient, and scalable solutions
Our project involved two main steps: installing more EV chargers and creating a container equipped with various components to optimize energy usage.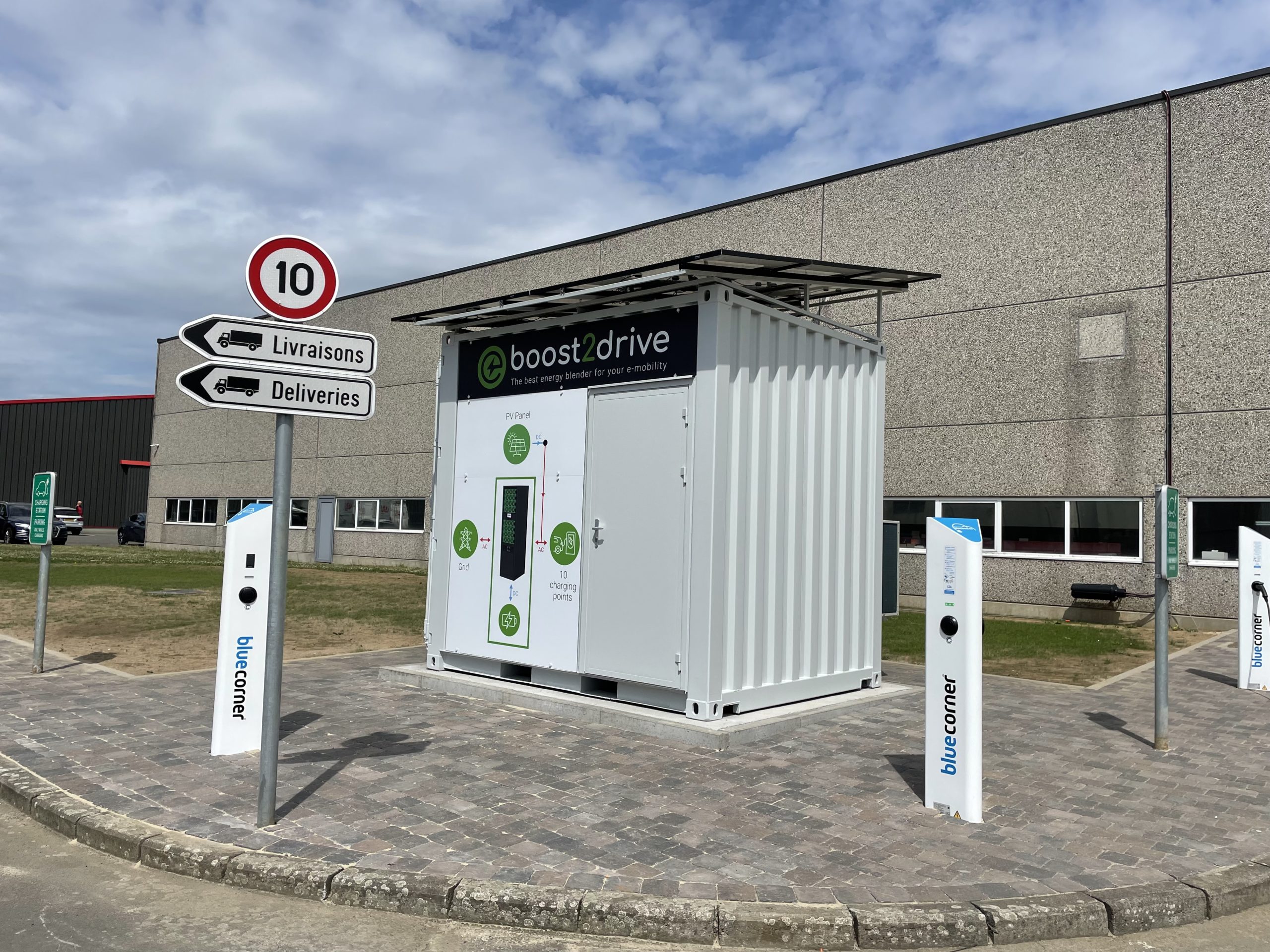 Firstly, we had to install more EV chargers. We installed 5 Bluecorner EV chargers, with the help of the CE+T Service team. Each one is capable of charging up to 10 vehicles at 11 kW.
Secondly, we had to get a container and equip it. The four main elements of our behind the meter solution are:
Hercules power converters system, a 3 ports solution to charge batterie, feed the AC load and interact with the grid (total of 160kW)
Lithium Iron Phosphate (LFP) batteries to store the energy (3x75kWh)
Inview monitoring to manage and optimize the power routing by using the cheapest energy available
Solar panels equipped with Sunspec-compliant solar inverters
What are the benefits of using Boost2Drive for CE+T Factory?
Maximize use of local energy`
The combination of our power converters Hercules and our monitoring solution enables to use the local energy in priority (e.g. the PV and the batteries). Therefore, the price of energy we use is cheaper than if we only use the grid.
Moreover, because we are able to do PV curtailment, we can limit the amount of solar energy produced. For example, it is useful if you don't have the possibility to inject excess of energy to the grid, your batteries are full, and no car need to be charged.
Grid support
By using local energy, you also support the grid. Indeed, if everyone using electric cars wanted to charge when they arrive at work, the grid would be "over-crowded". With our solution, we avoid using the grid at that moment and can make sure the batteries are full when they need to be used.
On the contrary, if the grid needs extra-energy for a defined amount of time, with our certification grid-interactive, we can support the grid by re-inject our surplus of energy to the grid… And you are paid for it, with an amount depending on the regulations of your country.
Energy bill reduction
Both situations explained above are helping to reduce our electricity bill as we have a limited use of the grid and can make sure that we use it when the price is low.
What's for the future?
Today Boost2Drive limits our peak impact from the grid in the morning, maximize the use of our PV during the open hours by feeding the charger, store and auto-consume the excess of production.
The Boost2Drive project was developed and implemented at CE+T's premises in our HQ in Wandre. It serves as a proof of concept and live demonstration for our customers. New features are still under development and will be available to our partners and customers during 2023.