"In a world of digitalization, the more digitalized companies lead" declares MBD Consulting. From now on, CE+T Power chooses digitalization more than ever. In fact, our customized systems won't be delivered with paper instructions anymore. Indeed, we are going PAPERLESS! There will be a QR code on each system, this is our way to #savetheplanet.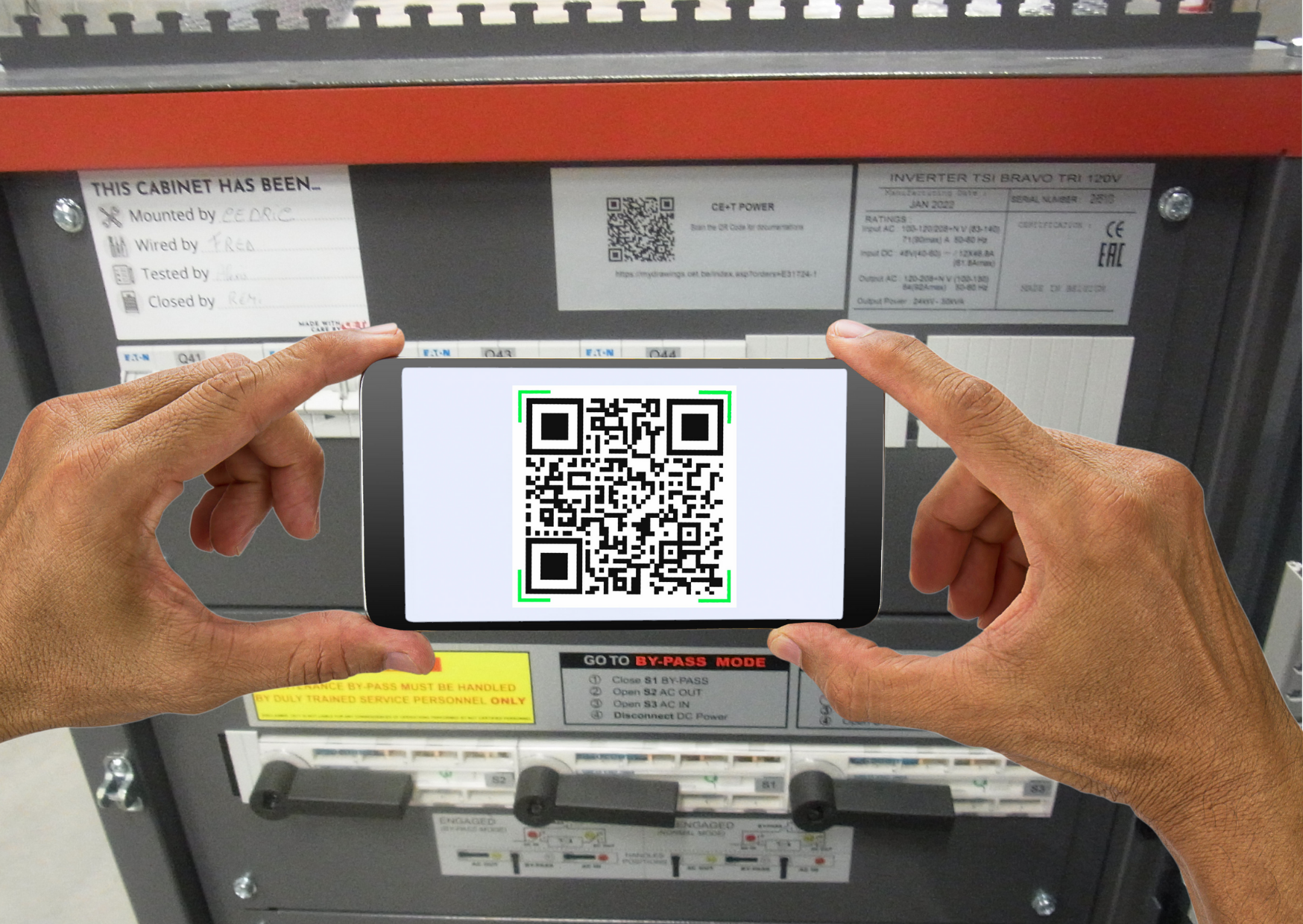 Let's digitalize
Nowadays, we all know one fact: digitization is important for business growth. But, why? Today, any company needs to exploit the potential of this technology by developing a digital strategy. Digitalization of business helps to improve the efficiency of its process, consistency, and quality. CE+T Power is going more and more towards digitalization. In fact, we found so many benefits and advantages in digitalization. We first started our digitalization by sending only digital invoices, no more paper. Then we followed by taking other actions, including the QR codes on our system. From the eco-friendly and sustainability side to the economic side, the QR codes (and digitalization in general!) go for the win!
QR codes with our systems
Why QR codes?
Since the start of COVID-19, businesses have been looking for new and engaging ways to communicate with customers, while keeping physical human interaction at a minimum. We realized QR codes were an easy and contactless way for businesses to communicate with customers throughout their entire journey at multiple touchpoints. One of our digital transformation efforts will be the implementation of QR codes embedded with our customized systems. Indeed, QR codes work to download a menu at a restaurant, or in a bar, so why not with our systems?
Advantages of QR codes
This is pretty easy… Instead of having paper documentations that will come along with any CE+T Power customized systems, our team will affix a sticker. On the sticker, there will be a QR code that will contain data accessible through the act of scanning. What kind of data? Our customers and partners will get access to the system's specific documentations such as electrical schemas for example.
What will be the concrete advantages of the QR codes?
Firstly, the QR code will help us to reduce our ecological footprint by reducing the amount of paper used to print any system's documentations.
Secondly, in case of a loss, the documents will be accessible anytime, from anyone.
Finally, the system's documentations will be updated in real time.