Over the years, Enetek Power has offered CE+T inverter solutions that meet the needs of different industries in Asia including, but not limited to, telecommunications, IT infrastructure, power utilities, and marine/offshore. Today, they share their experience with our e-one range!
Who is Enetek Power?
Enetek Power is a AC and DC power specialist. Its mission is to continuously develop innovative technologies that encompass smart power flexibility with the aim to provide clean, cost-effective and reliable energy for critical mission applications.
With a common mission and complementary product offerings & geographical presence, Enetek Power has been a certified partner of CE+T Power for many years.
Integration examples
Today, Enetek Power has installed numerous e-one standalone inverters in Asia for different applications and end-users.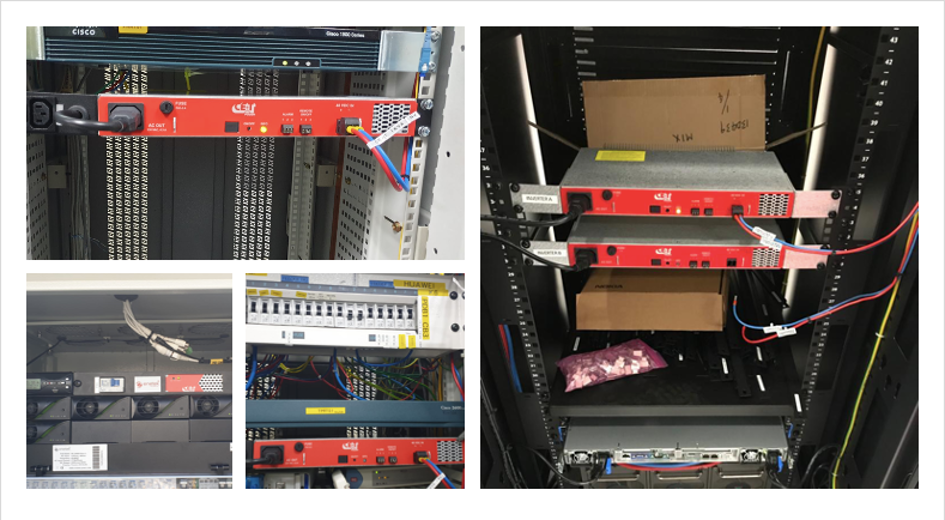 Indeed, for the Ministry of Defence in Singapore, Enetek Power has equipped more than 200 private telecom sites with our e-one.
Another example of application is the implementation of e-one 10 for one of Singapore's main telecom operator. The solution is used to provide the backup of AC power to the communications equipment. As the customer asked for two AC outputs (IEC sockets) at the front of the shelf, Enetek Power has adapted the solution to this need.
Enetek Power also works with networking systems integrators targeting enterprise solutions. In this case, the e-one standalone inverters are implemented to provide backup AC power to server racks.
Interview with Mr. Tan Kian Leong, Director of OEM – Global Technical Sales & Support (GTSS), Product Management of Enetek Power
Why did you choose this solution?
"The 1U height design, coupled with its flexibility in the mounting options, allow us to integrate the solutions specific to requirements. This provides an edge against competitor products."
Short lead time
"The availability of it being a standard product has reduced lead times for medium to large quantity orders. The fact that there are stocks to support quick turn-around is also an advantage that allow us to confidently push for closure."
Securing small loads
"The lower range output power (<1kVA) segment has helped us to incorporate our DC power solutions with AC power to meet specific AC load requirements, thereby eliminating the need for external DC/AC inverter on client's site."
Power density
"As the space available for power converters is mostly very limited, customers are looking for compact solutions to reduce the size of their enclosures. The topology developed by CE+T for the e-one enables to provide the greatest compactness and power density."
Would you recommend CE+T products to other solution providers?
"Overall, we are satisfied with the E-One series product offering, and the fact that it is an European-branded product with competitive pricing may just be a deal breaker."
More about Enetek Power?
Visit Enetek Power website
More about CE+T products?
Discover our range