Terug nieuws
news
First DC-microgrid for inter-companies use in Wallonia
Business Cases • 02.09 2020
Today, companies not only consume energy, they also produce it. However, the time at which they use it and the amount necessary vary from one to another. DC-microgrids are there to interconnect companies and optimize their energy assets by sharing energy amongst them.
Origin of the MIRaCCLE project
In 2019, CE+T together with Klinkenberg, UCLouvain and HEPL submitted a project proposal, called MIRaCCLE. This initiative is aiming at designing and implementing a pilot DC microgrid in an industrial parc located a couple of kilometers away from CE+T's headquarters in Belgium.
Connecting companies together
The goal is to have a local energy community where companies located near to each other will be interconnected by direct current through a microgrid installation.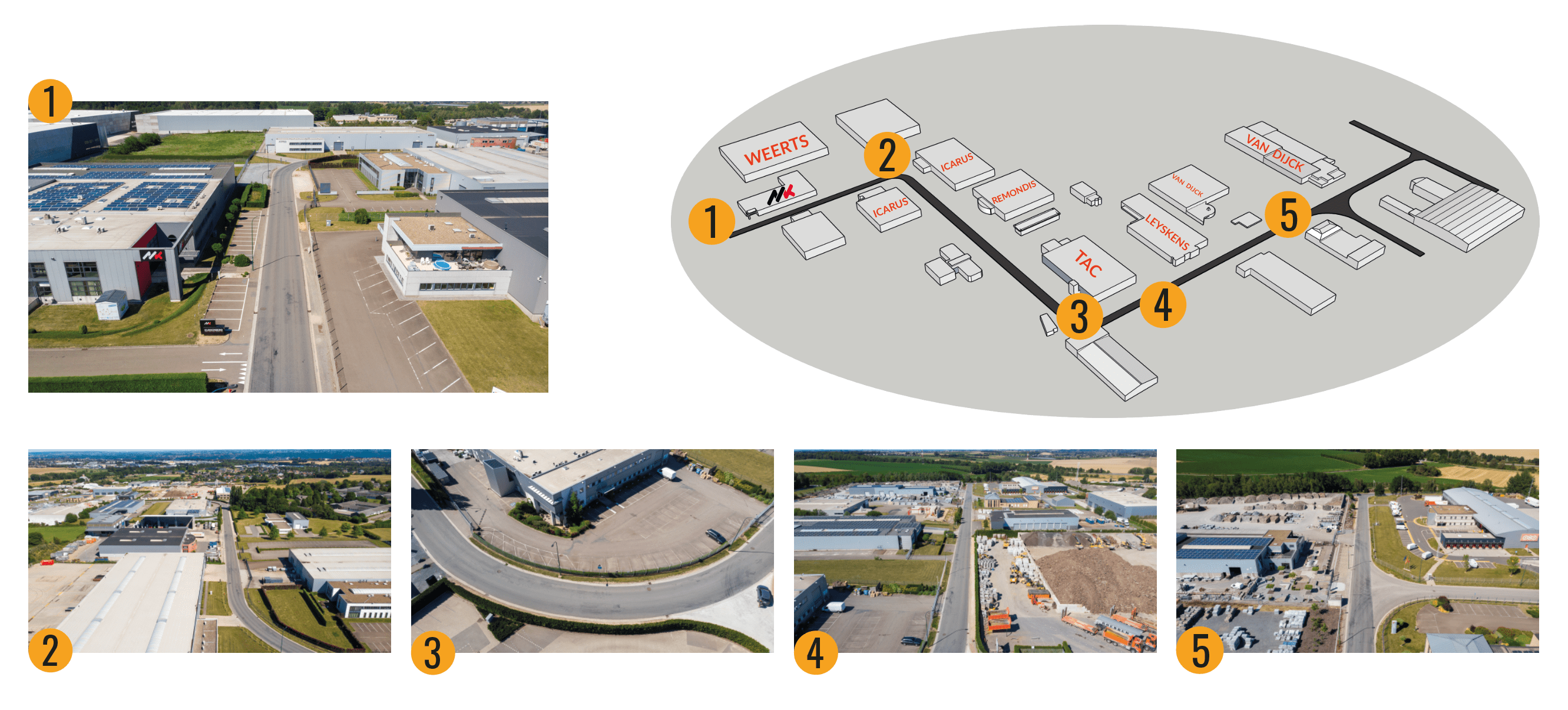 Therefore, these companies will share the production of renewable energy (mainly photovoltaic), storage and connection to the public distribution network (RESA) in order to optimize consumption and only draw energy from the public network when it is available at the most attractive cost.
Moreover, the City of Herstal will benefit from an intelligent public lighting system directly connected to this microgrid.
Charging stations for electric or plug-in hybrid vehicles will complete the installation and will be available for every employee of the industrial parc.
How CE+T is involved?
Our mission in this project is to design and deliver the right converter and make sure it fits in the whole installation. Our expertise and knowledge in this field will help us achieve this goal. Moreover, as we are part of the CE+T Group, we can also rely on other talented people and resources.
One project, multiples challenges
Designing the right converter is not the only challenge to take up. The expertise of all the actors of this project will be useful to identify and define other aspects such as the optimum voltage level for the microgrid, the appropriated protective devices, the right control system and the efficiency gains through DC power.
What's next?
Solar panels are now operational on the container dedicated to this project and the batteries will be installed soon.
The economic gain of this innovative concept could reach 30% for the companies and even 70% for the City of Herstal. Finally, the final goal is to replicate this installation in other industrial parks in Wallonia to relive the grid and help companies in their energy management.
Follow us on LinkedIn
Stay tuned