Terug nieuws
news
Interview with BS Tech, a CE+T partner
Company life • 13.07 2023
BS Tech is an IT company based in Uzbekistan that provides customized software development services and equipment supply to corporate and private clients. As demand for sustainable technologies in Uzbekistan increases, BS Tech has partnered with CE+T Power to offer high-quality modular power solutions to complement their IT offerings. In this interview, Bekzod Shaartikov, CEO of BS Tech, shares his point of view on their collaboration, the CE+T products they will be using, and their plans for the future.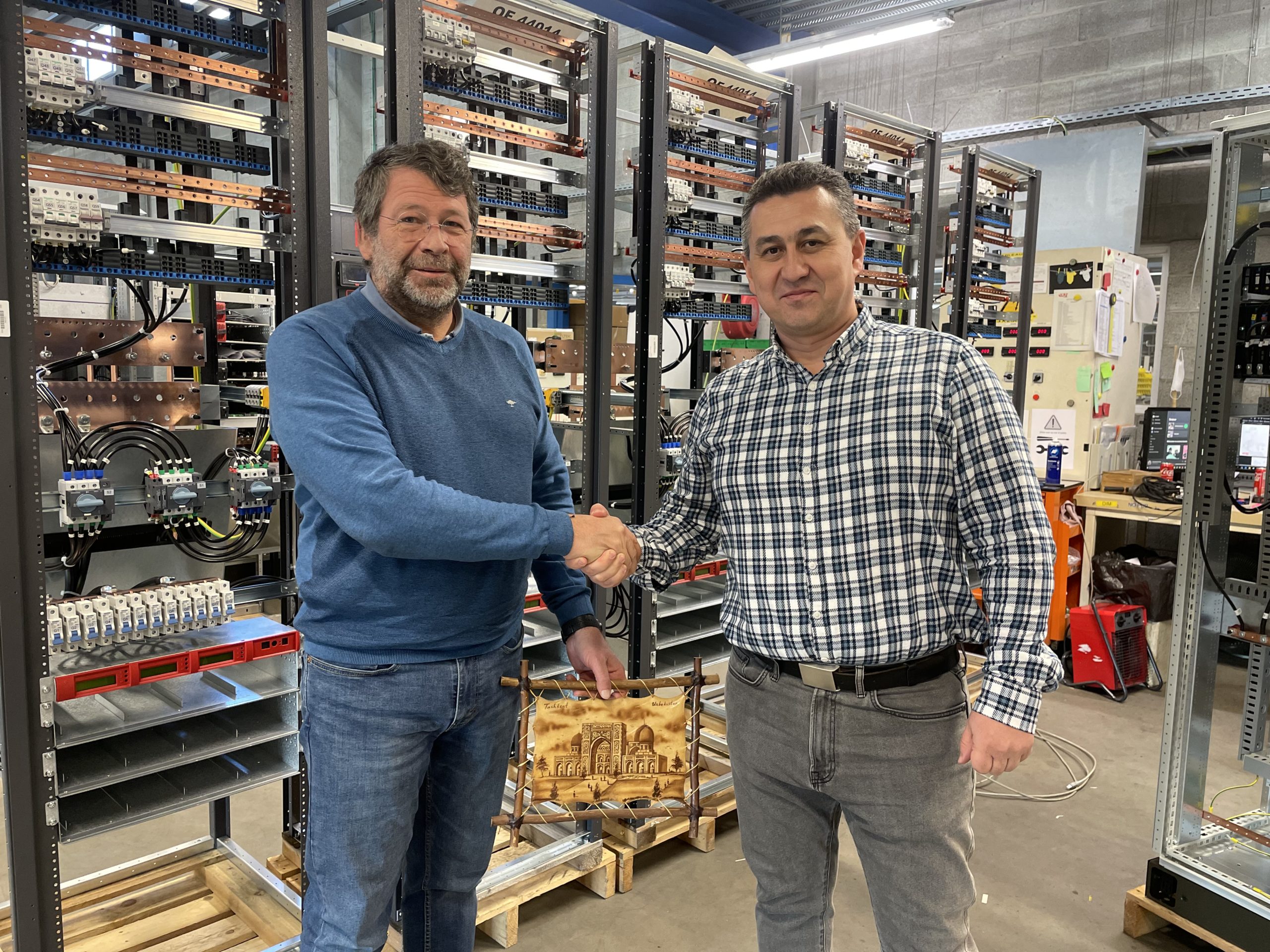 Can you tell us a bit about BS Tech and its services?
"BS Tech started as an IT company specializing in the implementation, customization, and remote maintenance of databases, applications, and operating systems of leading global vendors. We also provide customized software development services and supply server, network, and computer equipment for the needs of corporate and private clients in Uzbekistan."
How did your collaboration with CE+T Power begin?
"As a supplier of IT infrastructure and services, we saw the need to complement our offering with another critical component – high-quality modular power. Our first meeting with CE+T Power took place before COVID, and the distribution agreement for Uzbekistan was signed in October 2022."
What does this collaboration consist of, and which products will you use for which application?
"We will market CE+T power solutions, such as inverters, multidirectional converters, and others, for the segments of telecom, IT, and enterprise. With the Uzbekistan government putting a lot of emphasis on the development of the energy sector using the latest and environmentally friendly technologies, the solar application is in focus. CE+T Power's approach to the solar ecosystem provides redundancy and absence of single points of failure, which differentiates it from other offerings in the market."
What were the advantages of collaborating with CE+T Power?
"Our choice was based on the study of many years of CE+T technology innovation, which has established itself in the international market as a sustainable company that creates advanced and environment-friendly technologies. Another important point was the flexibility and true interest of CE+T to the market of Uzbekistan, coupled with a very open family company culture on all levels."
What are your future plans for this collaboration?
"We are excited to expand our reach in Uzbekistan with CE+T Power's high-quality power solutions and bring them to more customers in the region. We hope to establish a long-term partnership with CE+T Power and work together to meet the growing demand for energy-efficient and sustainable technologies in Uzbekistan."
With this new collaboration, CE+T Power looks forward to expanding its reach in Uzbekistan and bringing its high-quality power solutions to more customers in the region.
Do you want to know more about BS Tech?
Check BS Tech website