Benoît Bidaine started his journey in the CE+T family at CE+T Energrid 4 years ago. Since several weeks, he is managing and coordinating the Operational Technology team. Who is he? Let's discover it!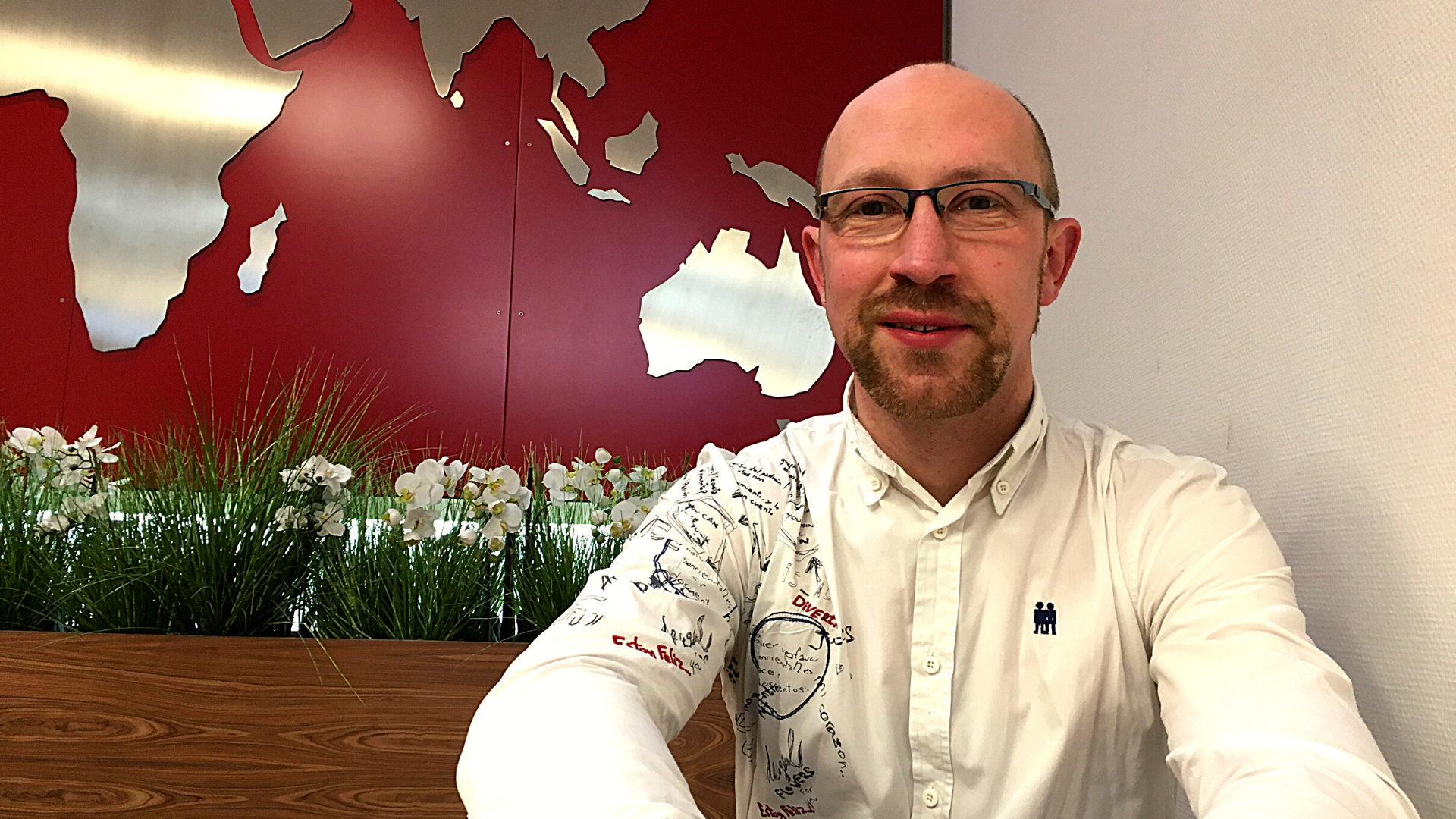 What do you like about CE+T?
What I really appreciate at CE+T is that we are constantly learning from knowledgeable, supportive people of good will, both from outside and inside the company. Personally, I am committed to fostering a culture of trust and CARE: Community, Autonomy, Responsibility and Efficiency.
How would you describe your role within the company?
I interact with different departments of the company: R&D, Product Management, Production, Support, etc. My role is to understand their needs in terms of monitoring and control solutions. To do so, I first make sure my team is well informed about the necessary functionalities and implement them accordingly. Next, I check if it fits the customer's request. Finally, I make sure that these functionalities are well understood within the company and that people are able to use and present them to actual and future customers.
What is exciting about your job here is…
… that we are designing innovative solutions with early adopters becoming our partners and customers. This implies inventing products qualified via performance measures different form our current ones in emerging markets that we don't know… yet!
What are your hobbies?
More than a hobby, my family is precious to me: life granted me the gift of a wife, a 7-year-old girl and a 10-year-old boy. Coming back to hobbies, I'm playing violin. During my free time, I also enjoy walking, Belgium has really nice places to discover!
If you had to recommend a book, which one would it be?
« The Alchemist » by Paolo Coelho, a great novel by a Brazilian living in Geneva about a Spanish shepherd seeking of his Personal Legend in a journey towards Egypt… Even if fuzzy times are particularly hard for me, I regularly experience enjoyable moments when stars get aligned…
My favorite music band is…
… Hooverphonic, a Belgian pop band. I often listen to them in my car, remembering a time when I listened to them on a Tennessee motorway!
What is your favorite quote?
« Shoot for the moon. Even if you miss it, you will land among the stars. » – Les Brown
LinkedIn profile
Contact Benoît