Terug nieuws
news
The power of our energy solution
Business Cases • 17.06 2020
Green is not just a buzzword at CE+T. As we are more than convinced by energy storage solutions, it made sense to install ours in our plant in Belgium. The complete solution is now fully operational.

Why?
The energy storage systems for Commerce & industries are the ideal solution to reduce the electricity bill by limiting the power intake from the grid, secure the power supply of critical equipment, maximize the use of the renewable energy production, increase the nuclear/fossil fuel independency and on demand, sustain the grid.
Nowadays, the grid becomes more difficult to stabilize and the number of power outages in the future will increase. Then we decide to equip our Belgian site with our own storage installation.
How?
We installed 800 solar panels on the roof of our building in Wandre (Belgium) to complete the existing installation. These solar panels, along with our solar tracker, have a total production capacity of 230 kVA. Each year and during more than 20 years, about 225 MWh of energy should be produced on site. You can watch this installation in the video (here).
Connected to this renewable production, we installed 80 kW of modular power converters (4 modules) and 85 kWh of batteries (150 kWh more to come). Combining all these components with an Energy Management System (EMS), we are now benefitting from a complete Smart Energy Storage Solution.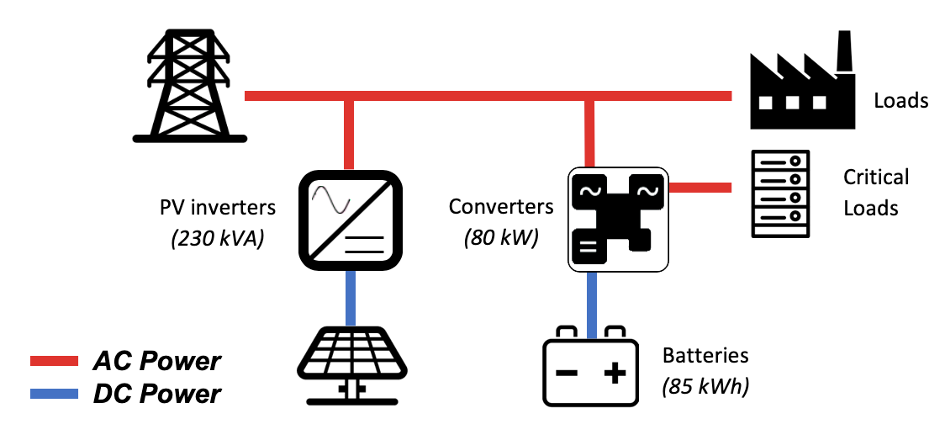 More than a showroom for our customers, we will use this amazing equipment as a living lab to improve and validate new features for our always broader products range!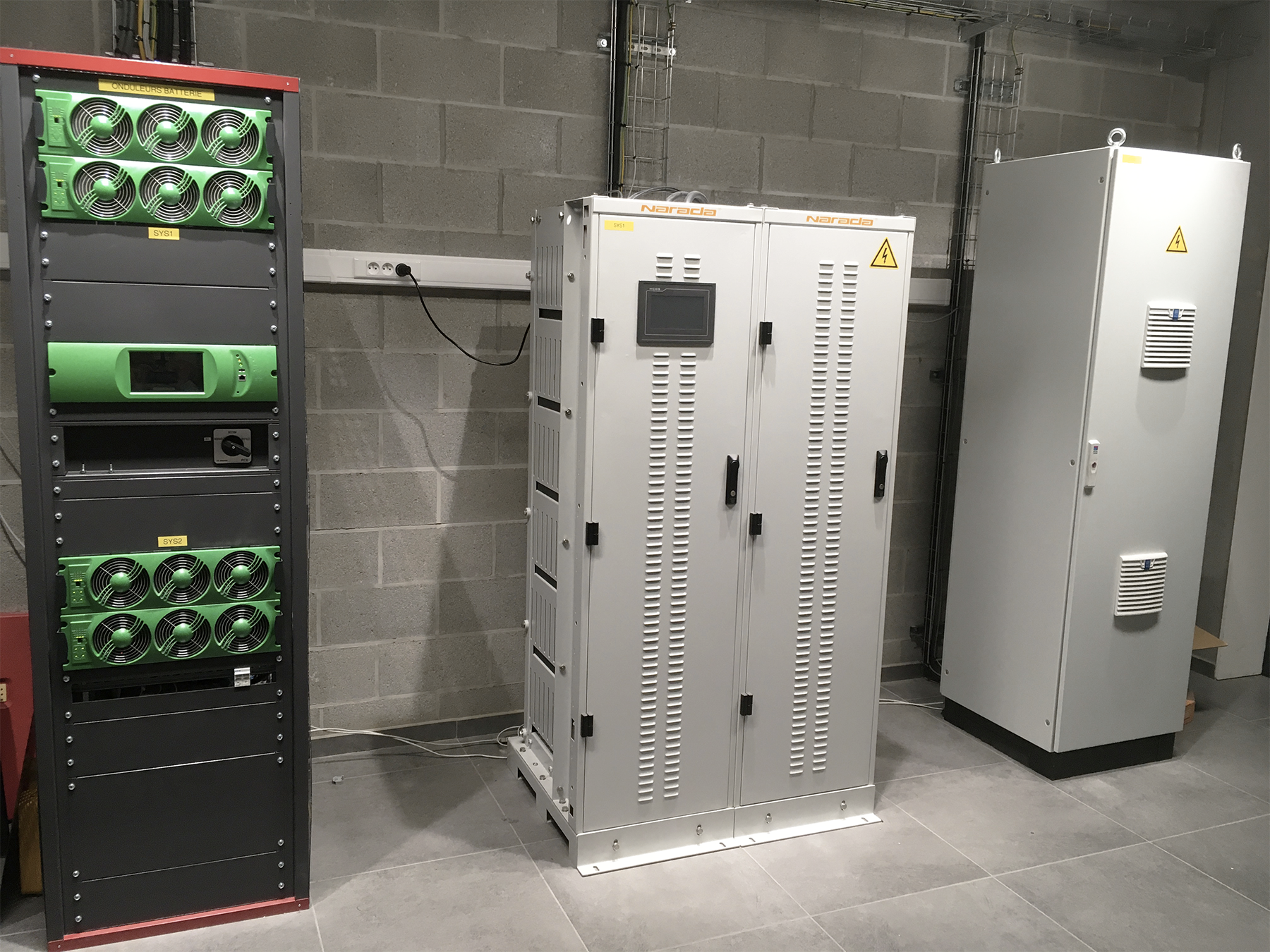 Results
Thanks to this complete storage installation, CE+T increased its photovoltaic self-consumption rate to 36% and reached a green production representing 64% of the total consumption.
PV electricity production and additional applications from the battery like peaks shavings, self-consumption maximisation and power factor compensation will allow CE+T to save more than 35 000€ every year, for about 20 years, on its electricity bill.
On top of this financial aspect, we benefit from a backup solution to save our loads in case of power outage thanks to the integrated back-up functionality.