Last April, our Bravo 10 modules were presented at Go Mobility exhibition in Spain in the SecondLife Project.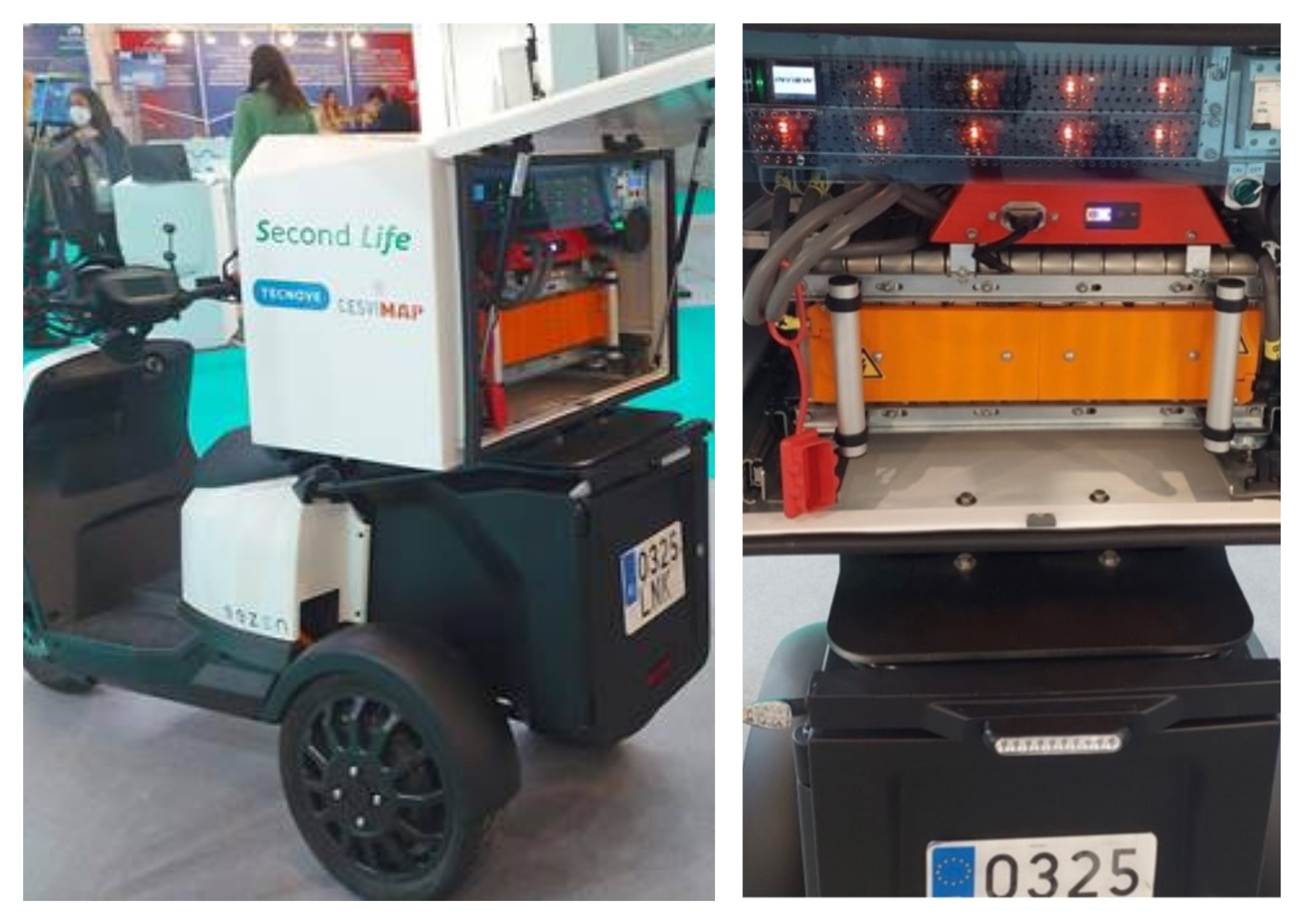 What is the SecondLife Project ?
The SecondLife Project is the result of the concern about the batteries that have been removed from electrics vehicles in the end of their lives. The aim of this project is to reuse the batteries modules to assist EV when they don't have energy left.
Context and background
The SecondLife Project was developed together by TECNOVE, CESVIMAP and IKERLAN. The project was partially co-financed by the Center for Technological and Industrial Development (CDTI) and the European Regional Development Fund (FEDER).
In SecondLife project four main research activities have been developed:
A selector that classifies in different groups battery modules removed from first life EVs
A second life battery made up with some of the selected battery modules
A portable EV charger that comprises the second life battery for EVs assistance
A battery charger station to recharge the developed second life battery
What are the necessity and constraints encountered ?
This method can make a big difference in the reducing of useless waste. Indeed, the main concern with electrical vehicles is the pollution caused by the batteries, and the lack of knowledge about their recycling.
However, once the battery has reached its end of life in the vehicle, the energy storage unit is still working. Indeed, its capacity is about 70 to 80% compared to its new condition.
To take up the challenge the solution had to be:
Easy to carry
Fast & easy to use
Economically attractive
About the solution
The solution is embedded in an outdoor cubicle, installed on motorcycle. It is made of:
The portable EV charger which delivers power up to 7,4 kW and a driving autonomy up to 40 km.
The Second Life battery is a 48V battery offering capacity of more than 5kWh
The purpose of this solution is to easily and quickly reach the EV wherever it is, even if it is stuck in traffic jam.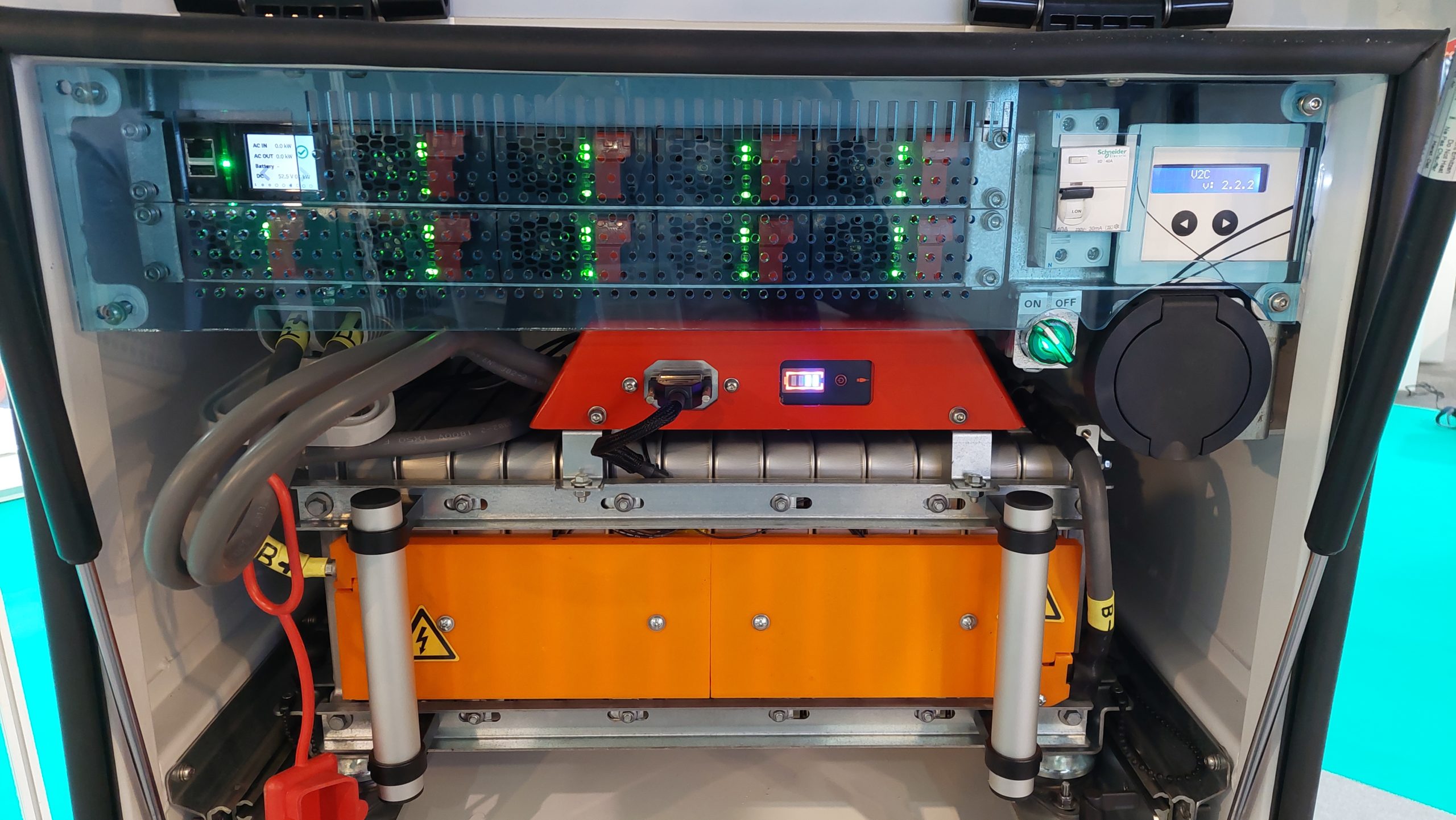 The conclusion
In conclusion, we are grateful to be part of this collaboration! We can't wait to work on others ambitious projects and acquire knowledge to facilitate the renewable energy's use.
Moreover, we play a role in the energy transition which is pride for us. CE+T is more than ready to face the challenges of tomorrow!