Terug nieuws
news
Happiness at Work Week at CE+T Power
Company life • 24.09 2021
For CE+T Power, happiness at work and the fulfillment of our employees are essential factors of well-being and, therefore, of motivation. Indeed, the workplace is where you spend most of your time, so it is better if you feel good there.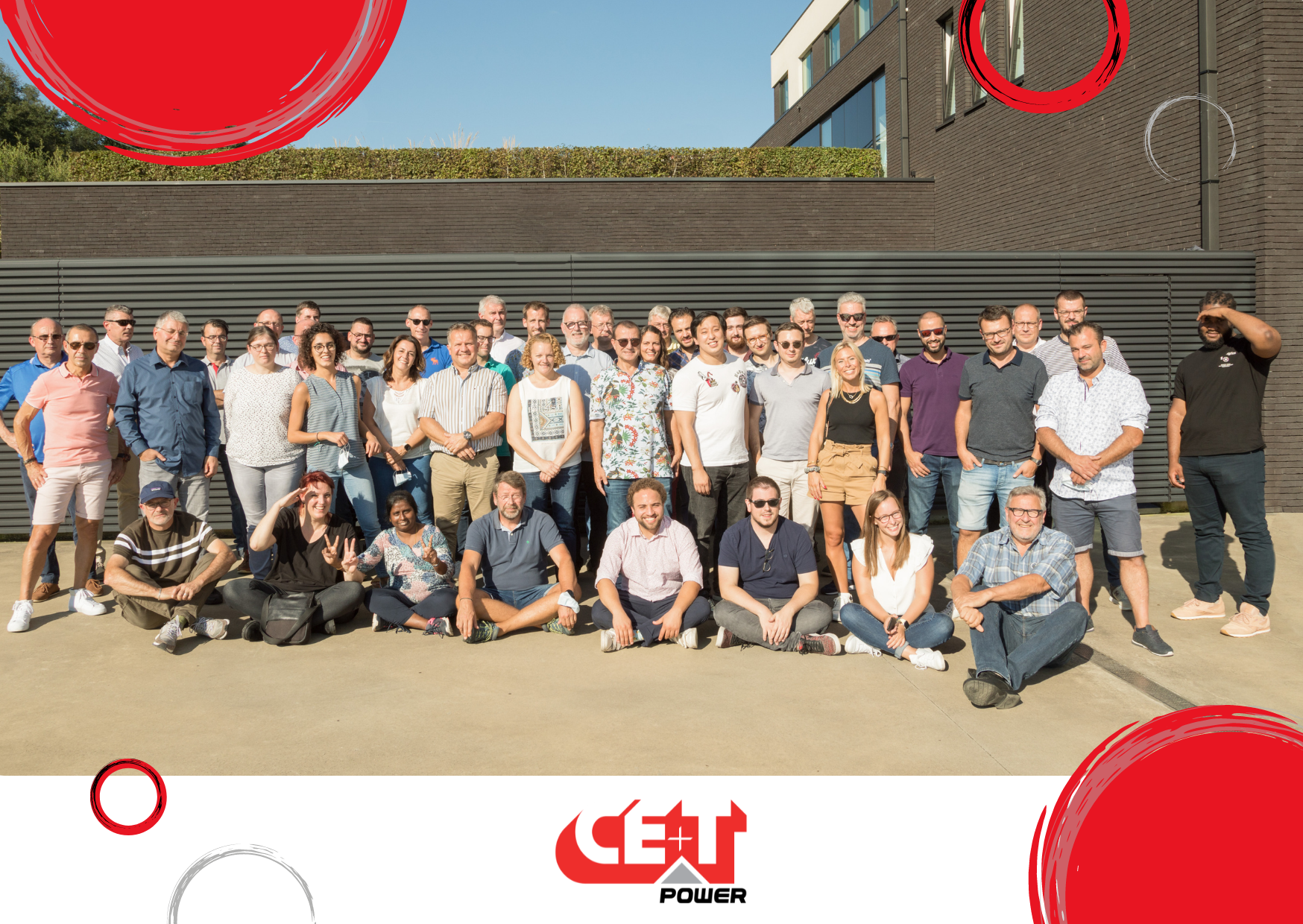 What is Happiness at Work Week?
Happiness at work is an aspect of work that is gaining momentum in Belgium. We do believe that it is essential to focus on happiness at work and so do Semaine du Bonheur au Travail and Week van het Werkgeluk. Those two organizations focus on that theme, and they even dedicate an entire week to it. During this week, they invite everyone to reflect on their happiness at work and how things can be improved.
Our actions for more happiness at work
At CE+T Power, we understand that we work much better in a pleasant environment and within a close-knit team. Consequently, we do our utmost to create a good working environment. We are constantly implementing initiatives to make the work environment more enjoyable. Some initiatives have been around for a number of years, such as:
Have a pleasant workplace and take care of the decor
We are constantly improving the working environment with equipment. For example, our staff dispose of coffee machines and an equipped cafeteria. We also have a pretty terrace with parasols to enjoy the sunny days. Finally we recently inaugurated electric bikes on our site.
Value our employees
We value our employees by highlighting professional birthdays (some have already celebrated their 25th years of career with us!), newcomers but also the skills of each.
Communicate effectively
Informing our employees is a very important point. Indeed, everyone likes to know what is going on within the company they work. For this reason, we organize quarterly staff meetings to keep them informed. We also have tools such as televisions at the company's entrances for more effective communication.
Encourage social actions
We see the company as one big family. It is no surprise that a fundraiser was organized to support a worker affected by the floods in July. We are also donating to organizations and let our employees choose the associations they like.
Create a good atmosphere
The secret to happiness ultimately comes down to one essential thing: human relationships. We know that good relations between colleagues are important, for this reason we organize various activities throughout the year. Among the activities, we can mention the staff party, team building, family days, Saint Nicholas' Day for staff children, etc. We are now going to organize a breakfast every year to highlight this Week of Happiness at Work.
Establish a climate of trust
During the health crisis, we had to adapt and get used to a new way of working, teleworking. This new way of working seems very appreciated by our employees. Therefore, we have decided to continue on this path for one day a week to give them more freedom and autonomy in their work.
In other words
Happiness at work has always been an important factor. It has become even more so since the health crisis in which we are living since a year and a half. Keep people happy in times of crisis is a real challenge, but it is essential if we want to stay the course and, above all, if we want to keep our employees on board. For this reason, we work harder to promote the well-being by looking at what can still be improved.
In short, happiness at work is more than important to us, it is at the heart of our actions. Of course, we are not perfect and do not pretend to be, but we are doing our best.