Back to all news
news
CE+T Power provides electric bikes to its employees
Company life • 16.09 2021
In an effort to be more sustainable and the European Mobility Week approaching, CE+T Power recently inaugurated the installation of electric bikes within the company.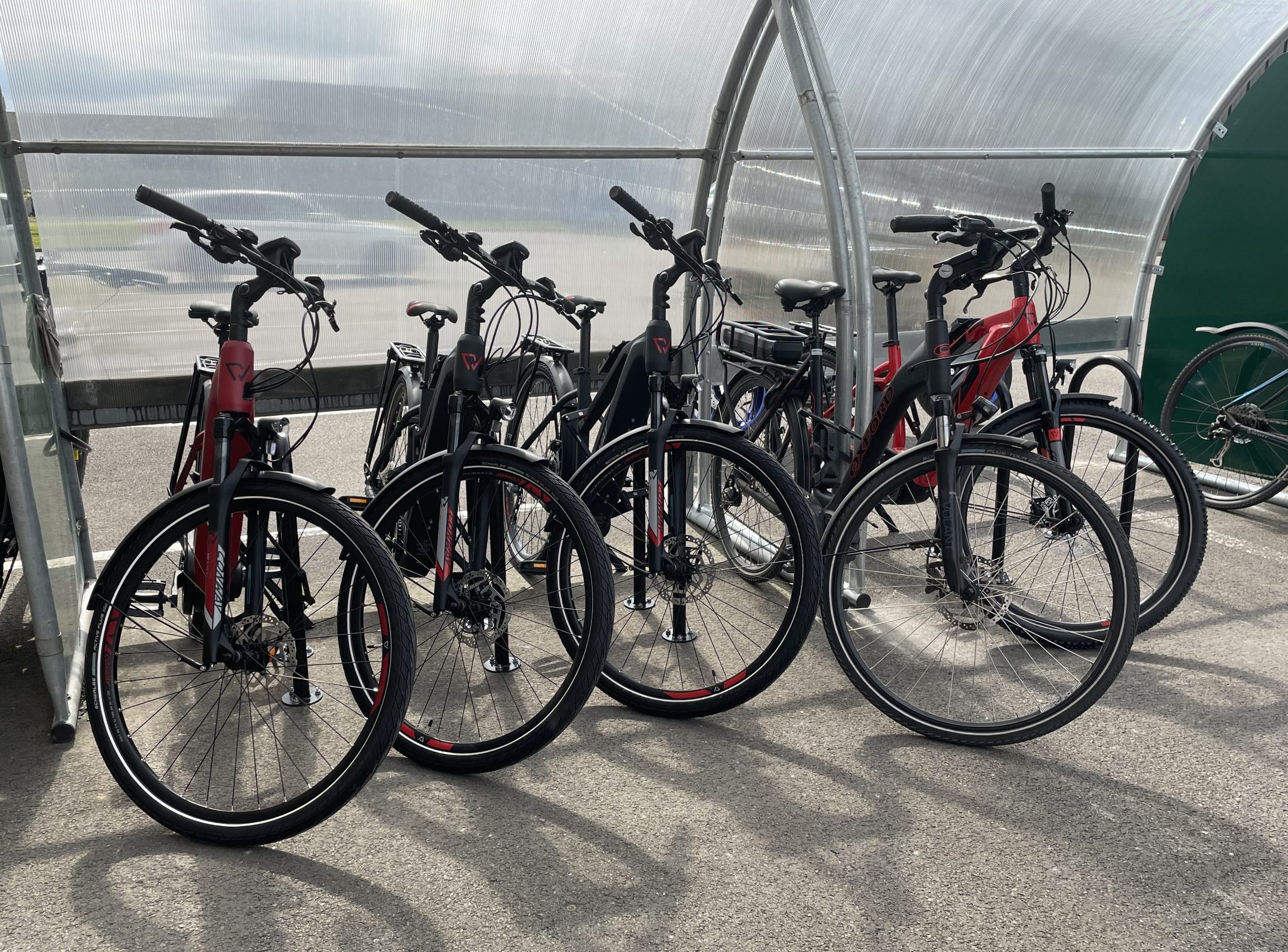 CE+T Power provides electric bikes
CE+T Power has been thinking a lot recently on how it could take some actions to be more sustainable and at the same time please its employees. Then, it came to our mind that the European Mobility Week was just around the corner… The solution was pretty simple: provide electric bikes within the company.
The project
CE+T Power decided to trust Kameo. "We found the solution proposed by Kameo particularly interesting and in line with our desire to be able to introduce our employees to cycling. It also enable us to offer an easy solution to soft mobility that respects the environment." says Didier Bassleer, Global Sourcing Director of CE+T Power.
Kameo's team came on September 9 to install 5 brand new electric bikes in our headquarter in Wandre. The bikes are all different. For instance, we have "classic" bikes but also mountain bikes, how great?! All employees can book one bike thanks to an online booking platform called MyKAMEO. Then they can rent it for free for 24 hours, and up to 2 days during the weekend. When they rent it, they also receive a bag, a helmet and the battery charger.
The feedbacks
After one week, it is already a success, and we received some really nice feedbacks!
"It is a very nice initiative from CE+T Power to enable us to book bikes for our personal use." Alain Lazzari, System Assembly Worker.
"The booking is really simple, the bikes are really nice and the accessories included (bag and lighting) are very practical." Olivier Gaspar, IT Manager.
"Easy to book and use ! I biked back and forth to my house and everything went very well for me." Bertrand Bastin, Energy Management System Engineer.
About Kameo
Kameo is a Belgian company based in Liège and specialized in company bikes. All their solutions are based on quality bikes, continuous maintenance, and a digital solution. They ensure an optimal experience, no matter the conditions. Their core business it to give access to companies to all-included mobility solution, flexible and customizable. They take care of everything: from advice to choose the bike, to the maintenance, insurance and assistance, and installation of the infrastructure.
We were able to arrive very efficiently at a solution corresponding to our needs and launch ourselves into the realization of the project thanks to Kameo. "Kameo's responsiveness and professionalism allowed us to set up the solution allowing our employees to borrow bikes in a very simple and efficient way." adds Didier Bassleer.
About the European Mobility Week
EUROPEANMOBILITYWEEK is the European Commission's flagship awareness-raising campaign on sustainable urban mobility. It promotes behavioural change in favour of active mobility, public transport, and other clean, intelligent transport solutions. The main event takes place from 16-22 September each year.
This year's European Mobility Week theme is 'Safe and Healthy with Sustainable Mobility'. The aim is to encourage the greatest number of people to adopt a sustainable eco-citizen approach by favouring soft and alternative journeys to the private car.
At CE+T Power, sustainability is high on the agenda. The company is doing continuous progress to be greener. In this matter, providing electric bikes to its employees could encourage them to take the bike to come to work rather than their car.