Terug nieuws
news
Our best (power) wishes for 2022!
Company life • 05.01 2022
With 2021 behind us, now is the time to look how we can make 2022 the year of power! We present you our best (power) wishes for 2022.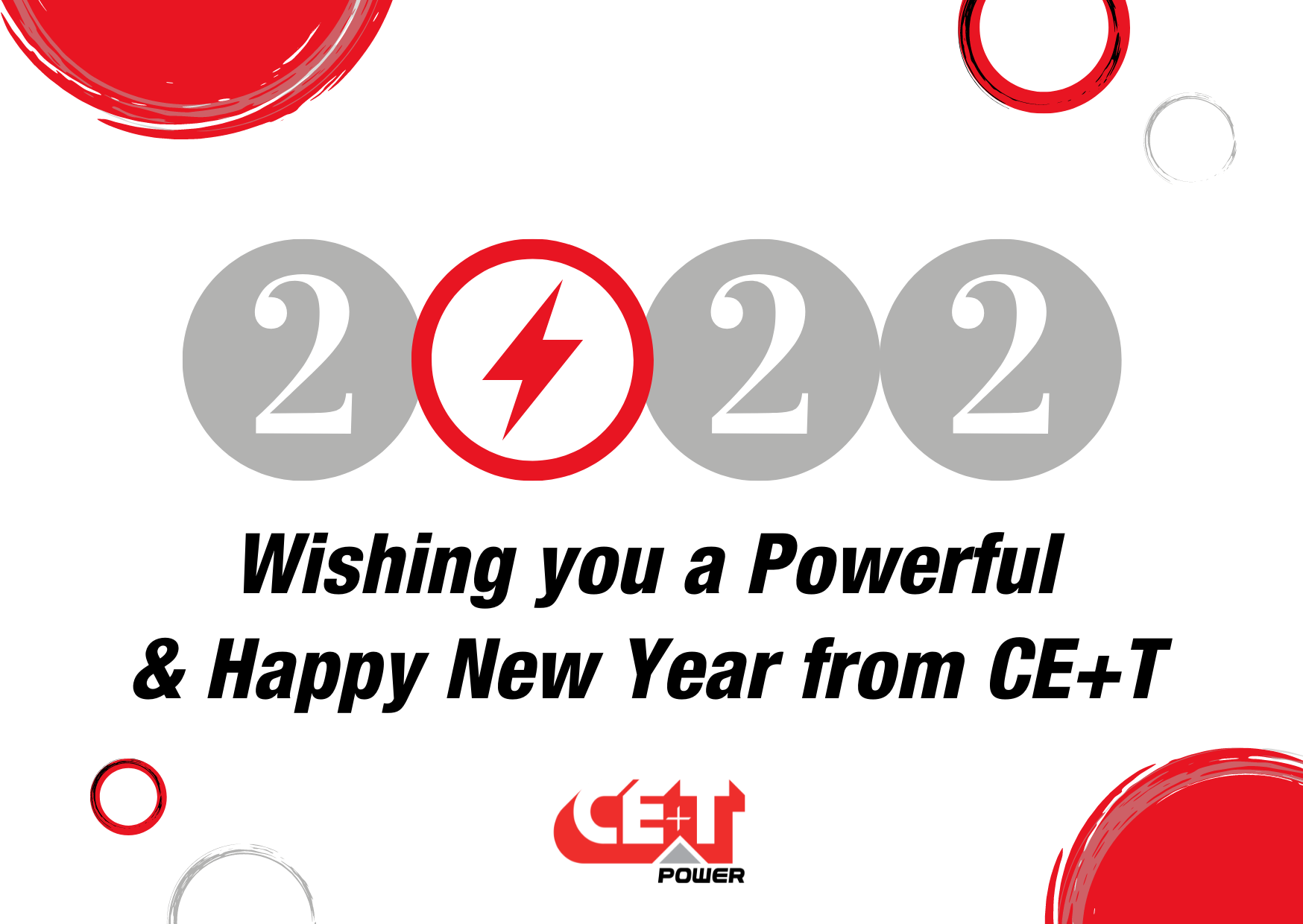 2022 towards more power and energy management
Power has always been our main business, but recently our energy management approaches took off. We are glad to see the end user awareness regarding energy management has gone one level up. Indeed, saving energy does not only mean saving on your energy bill, but it also means being sustainable. Truth be told, Belgium is one of the fastest-growing renewable energy nations in Europe declares Hive Power.
While many of our customers and partners have always invested in backup power solutions, we are also glad to see that the "eco-friendly" mindset is now smoothly giving way to the "energy management" posture.
Why is power backup so important?
There is only one question you should ask yourself: What would happen if a major storm hit your area with a large-scale power failure that resulted in complete loss of power? For commercial facilities, maybe they would not have sufficient backup power that would be necessary to keep the facility running. Therefore, they would have to shut down… For hospitals, it could be a disaster to suffer from power failures. And so is the same for data centers, transport, and so on! No matter what type of sectors you are in or what type of facility you are managing, power failure can be a big problem. In conclusion, you need a power backup solution to provide a stable supply of electricity that will allow operations to continue in the event of a total power failure.
What about energy management?
Energy management is the means to controlling and reducing your organization's energy consumption… And controlling and reducing your organization's energy consumption is important because it enables you to:
Reduce costs – this is becoming increasingly important as energy costs rise.
Reduce carbon emissions and the environmental damage that they cause
Reduce risk – you reduce the risk that energy price increases or supply shortages by reducing your demand for energy and by controlling it so as to make it more predictable.
Resolutions for 2022
Let's not dwell too much on New Year's resolutions… But if you are looking for one, we'll be happy to share our tips with you:
Add Power to the Board agenda with this question: "What would we do if we don't have power to keep our business going?"
You will see some question and exclamation marks popping up around the table…
Let's not forget that nothing is due to fate or bad luck here: companies can still prevent power failures. In the past, companies could often get away with having somewhat weak power backup, but not anymore! They'll have to pay the price literally and figuratively." So, don't be the next one!
CE+T Power will be happy to be your partner this year to ensure your power backup and help you keep your business going.
Another tip would be to include energy management in your daily life. Indeed, having power backup solutions is important, but if you can manage the way you produce your energy, stock it and save it for later, it's even better. In fact, power backup and energy management are not independent, we can use them together. CE+T Power's solutions, power backup and energy management, efficiently coordinate together. So, don't look further, we've got exactly what you need!
Happy New Year, Power On!