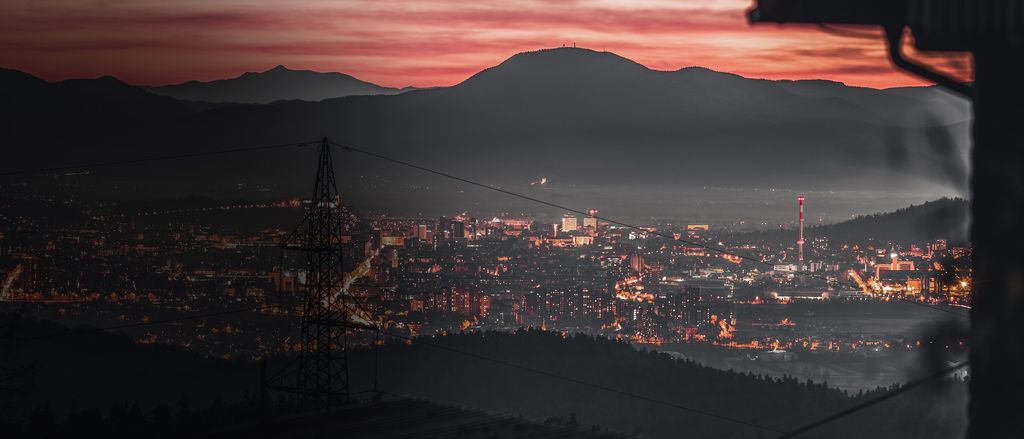 Markets
Energy Management
There are smart ways to meet the challenges of tomorrow. We provide innovative converters to create great solutions.
We offer
3 technology platforms
, each based on innovative converters with
3 bidirectional ports
.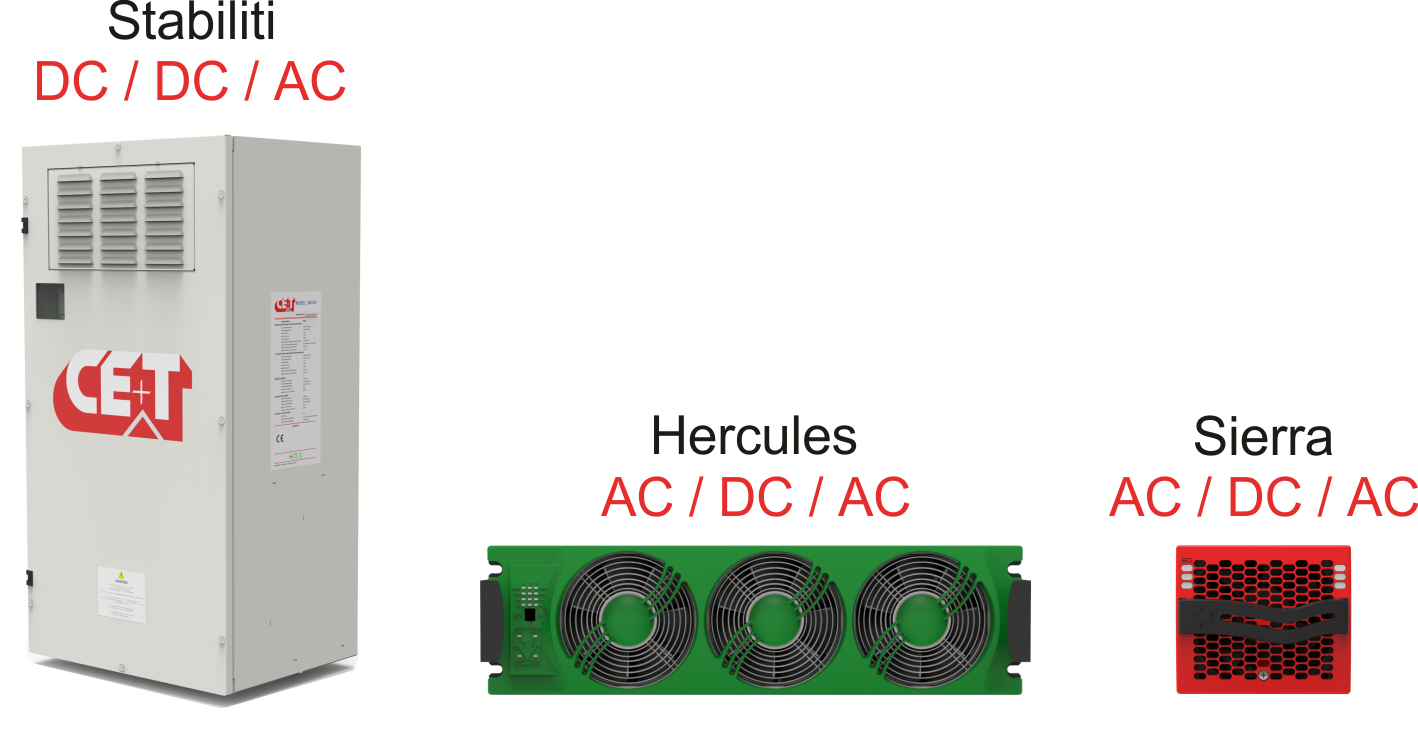 Depending on your requirements, our platforms can provide:
Single module

to connect everything (

3 ports);
Modular, to invest step by step;
Battery

 

protection (galvanic isolation);
Grid disturbances protection;
Compatibility with many battery

 

chemistries;
Compactness

 

and

 

lightness.
But also features for energy storage such as MPPT or specific certifications.
Simply
connect the
grid
,
renewable energy
,
battery
and
loads

 
(AC and/or DC), all with one converter.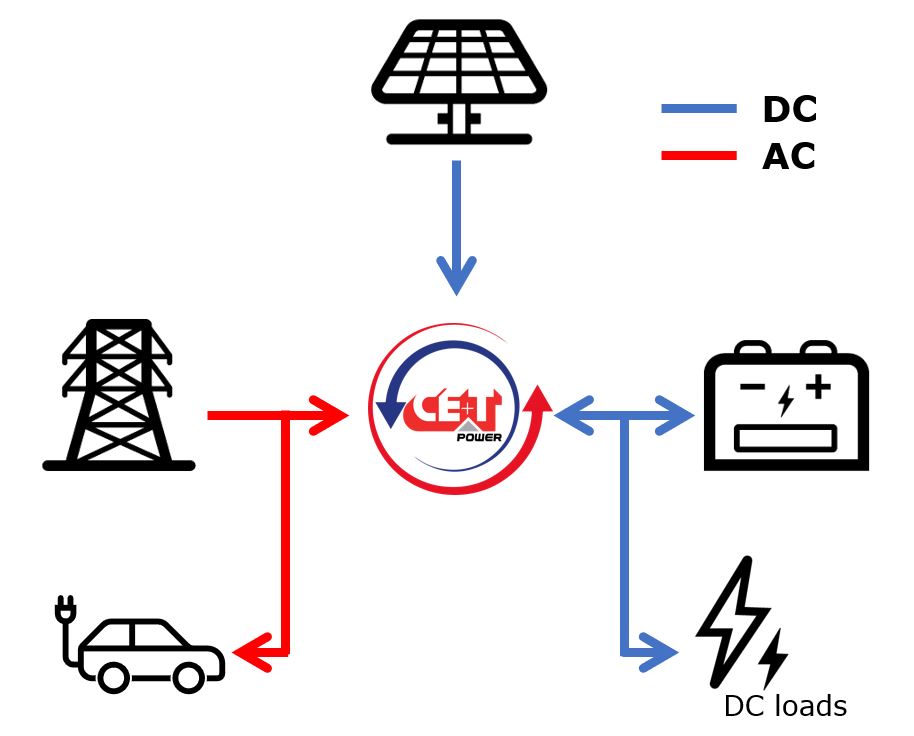 Advantages of the solution:
Shave peaks of consumption;
Increase self-consumption (renewable energy);
Get paid for demand response (by shifting your consumption)
Benefit from a pure power supply (no voltage drop, sag or surge).
Optionally, the solution can be sized to perform power backup to secure your critical equipment.
For short peak shavings or a few minutes backup, exploit the potential of our pluggable, green, safe and light battery (datasheet).
Alone or with other companies, create
micro-grids
by connecting renewable energies (on the AC and/or DC side) and storage to supply your loads.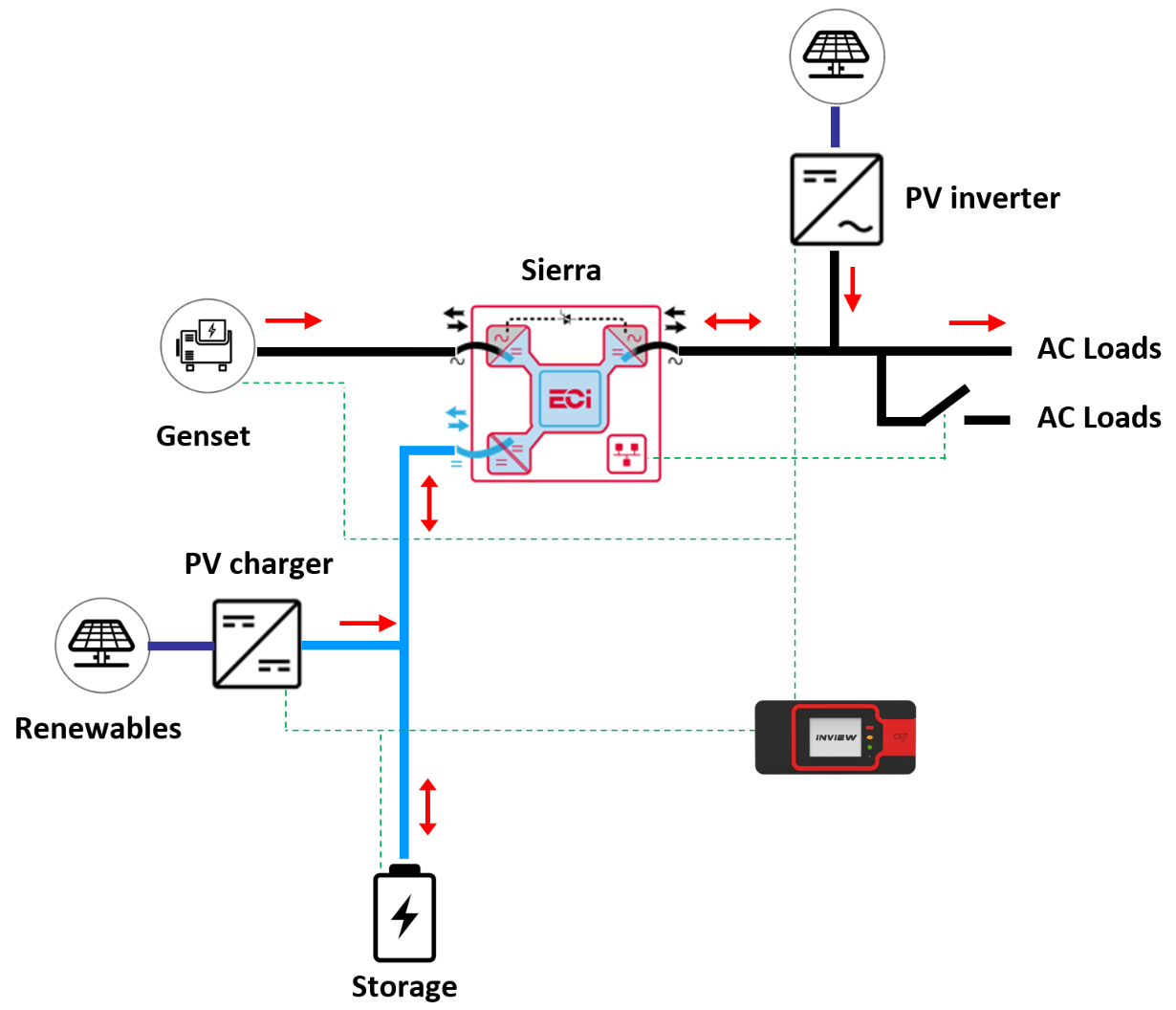 With our solution, you can dramatically:
Reduce energy costs (grid or generator);
Increase the availability (backup) and the quality of the power supply;
Increase self-consumption (produced by renewable).
Microgrid installation
Video
When your application requires a large amount of power for a limited period of time, your consumption often exceeds the limit sets by the power utilities and it can cost you a lot. Our solutions are power boosters that limit the power taken from the grid or genset by taking it from renewable sources or batteries.
Our power converters, starting at 1kW, are designed to store energy (from the grid or solar panels) and use it as power
backup
, when the
electricity price
is up or to
support the grid
.
Select your building block depending on your voltage requirements and output power:
Building blocks
No. of AC & DC ports
DC voltage
AC voltage
Output power
Hercules (info)
2 & 1
408
3×400
20 to 240 kW
Sierra 25 – 48/230-277 (info)
2 & 1
48
230
3×400
2.4 to 72 kW
Sierra 25 – 48/120 (info)
2 & 1
48
120
120/240
3×208
2.25 to 60 kW
Sierra 25 – 110/230-277 (info)
2 & 1
110
230
3×400
2.4 to 72 kW
Sierra 25 – 380/230-277 (info)
2 & 1
380
230
277
2.4 to 72 kW
Stabiliti 25C3 (info)
2 & 1
750
3×400
25 to 200 kW
Stabiliti 30C3 – 750/480 (info)
2 & 1
750
3×480
30 to 240 kW