CE+T Energy Solutions, part of CE+T Group, has completed a transaction to acquire Ideal Power's PPSATM technology. This will accelerate the presence of CE+T in the energy management market.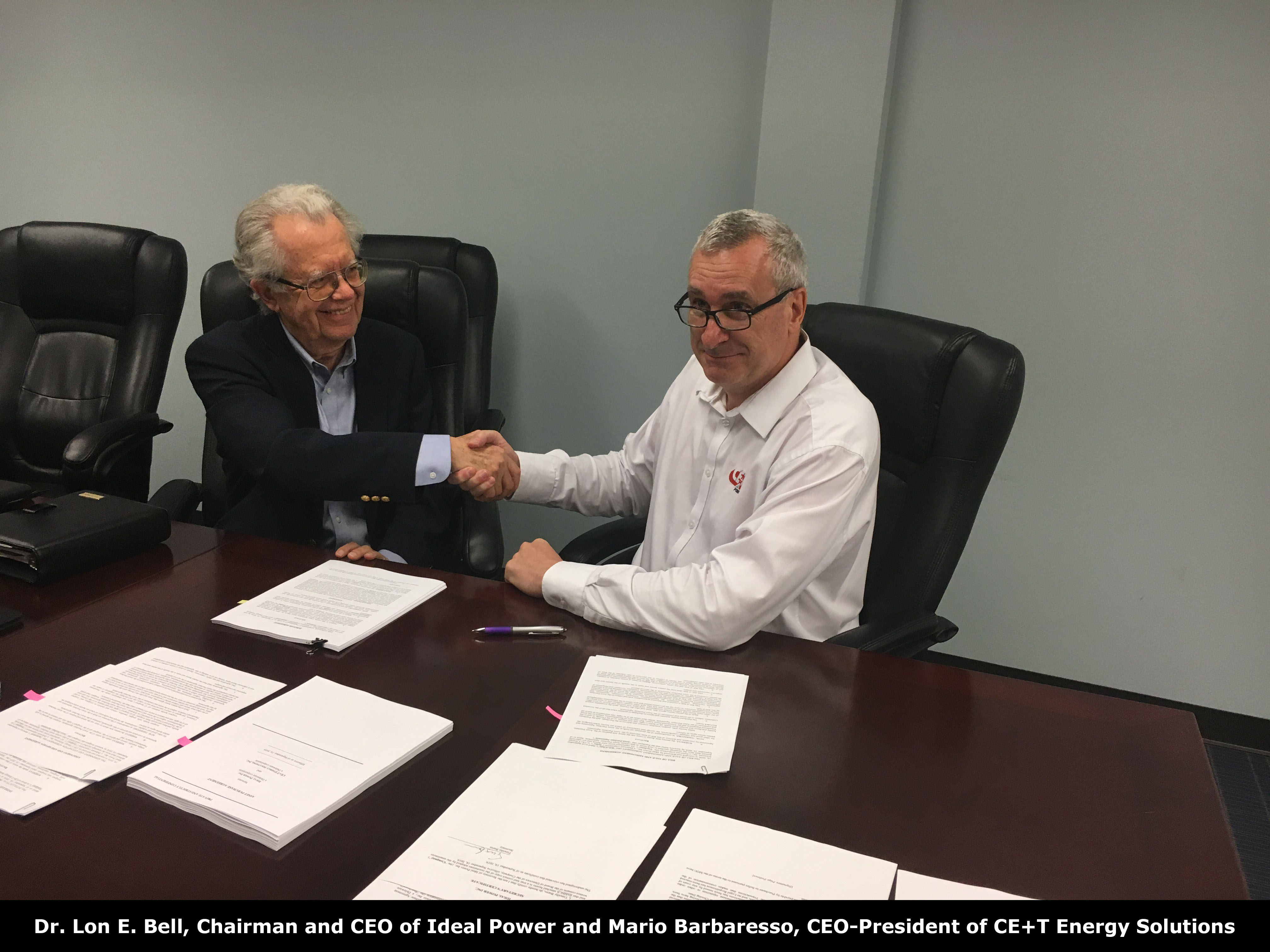 United States, September 24, 2019 – CE+T Group is a holding of companies including CE+T Power. The group created CE+T Energy Solutions to develop and market solutions for energy management applications in North America.
Ideal Power Inc. (NASDAQ: IPWR) is known for developing and commercializing efficient and broadly patented B-TRAN™ bi-directional power switches but has also developed PPSATM (Power Packet Switching Architecture) Technology within its Power Conversion Systems business unit. PPSA technology is implemented in two different solutions named Stabiliti 30C3 and Stabiliti 30C.
To accelerate the commercialization of solutions for energy management applications and expand its portfolio of products and technologies, CE+T Energy Solutions has signed a deal with Ideal Power Inc. for the acquisition of the PPSA technology for a combination of cash and shares of common stock. The transaction closed on September 19, 2019.
"PPSA is a very important strategic fit for us and complements our world-renowned power converter expertise," said Mario Barbaresso, CEO of CE+T Energy Solutions. "This technology will help us better serve customers who require efficient and optimized energy solutions." he continues. "We are excited to add highly skilled members to our creative team and strengthen the company for the Green Energy Revolution," said Robert Eyben, CEO of CE+T Group.
"This transaction allows us to devote 100% of our resources, personnel, time and energy to the development and commercialization of our highly efficient B-TRAN™ power switch technology while providing Ideal Power shareholders with an opportunity to benefit from our equity ownership in CE+T Energy Solutions," said Dr. Lon E. Bell, Chairman and CEO of Ideal Power. "CE+T Energy Solutions' power conversion expertise makes them an excellent choice to further the commercialization of the PPSA products and the solutions they enable."
About CE+T Energy Solutions
Based in Austin (TX), USA, CE+T Energy Solutions is part of CE+T Group. The objective of the company is to promote, in North America, energy management solutions; such as storage solutions for C&I, microgrids, residential storage or for electric vehicles.
Our solutions
Energy Management
About Ideal Power Inc.
Ideal Power (NASDAQ: IPWR) is pioneering the development of our broadly patented bi-directional power switches, creating highly efficient and ecofriendly energy control solutions for industrial, alternative energy, military and automotive applications. The company is focused on its patented Bi-directional, Bi-polar Junction Transistor (B-TRAN™) semiconductor technology. B-TRAN™ is a unique double-sided bi-directional AC switch able to deliver substantial performance improvements over today's conventional power semiconductors. We believe B-TRAN modules will reduce conduction and switching losses, complexity of thermal management and operating cost in medium voltage AC power switching and control circuitry.