Volver a las noticias
news
Visit of the Walloon Minister of the Economy, Willy Borsus
Company life • 08.06 2022
The Walloon Minister of the Economy, Willy Borsus, visited CE+T America within the framework of the princely economic mission.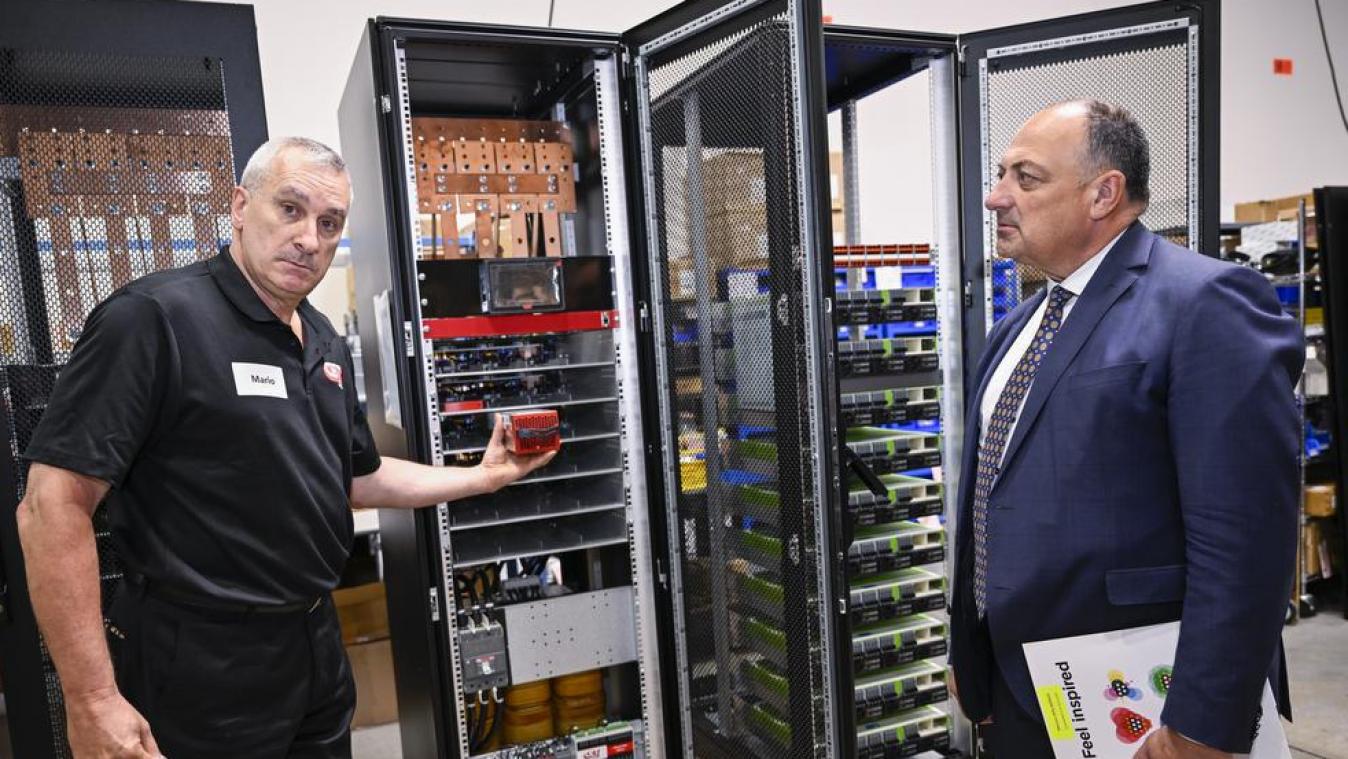 Visit of the Walloon Minister of the Economy
On the occasion of the Princely economic mission taking place in the United States, Sofinex, an export financing company and subsidiary of the SOWALFIN Group, visited the American subsidiary of CE+T Group in Atlanta.
The Walloon Minister of the Economy, Willy Borsus, and the Director General of AWEX, Pascale Delcomminette, were also present during this week of contacts and commercial exchanges.
Global presence and expansion in the USA
As the United States is the leading market for Belgian exports outside Europe, it was consistent for CE+T Power to create and open a subsidiary there. CE+T made its old American dream a reality when it arrived in the country in 2008.
CE+T America was originally a subsidiary of CE+T Power before becoming an independent company. Their core business is substantially similar to the one of CE+T Power. In other words, they provide turnkey power and energy management solutions to data centers, utilities and C&I customers. CE+T America designs and manufactures specific solutions adapted to the local (American) market based the group's multidirectional inverters and converters.
Nowadays, CE+T America has a turnover of 12 million dollars there, with a team of 22 people. This is more than 15% of CE+T Group's total turnover, namely nearly 70 million dollars (65 million euros) consolidated in 2021, for 320 employees.
Energy expansion
The expansion of renewable energies is a current topic and has been talked about for many years. Moreover, the global share of alternative energies is constantly increasing.
While in Europe the debate on the energy transition towards renewable energies is still pretty new, the United States have been investing massively in solar and wind power for almost a decade. The United States is now a global driver of this energy transition based on «clean energy» and the creation of «smart-grids» (intelligent transmission and electricity distribution networks) on a large, medium or small scale.
This trend helped CE+T America to open the energy market with a series of projects. Nowadays CE+T Power is also focusing on energy management and offers solutions to answer an increasing demand from the market. For instance, CE+T Power receives more and more requests from countries that are entering the energy transition area, like Australia for instance.
What about tomorrow?
Today, CE+T backup power solutions already equip many data centers or the New York subway. Indeed, if the New York subway can operate without a hitch in the event of a power failure, it is thanks to our solutions.
Tomorrow, CE+T Power intend to repeat in the land of kangaroos. «Australia will be the next point of attention for us», informs Didier Dejace, CEO of CE+T Power. He adds: «We feel that there is a real demand for our solutions».
In Australia, CE+T will be able to highlight its power backup solutions, but also and above all what constitutes its second activity: energy storage.