Back to all news
news
Best Managed Companies for CE+T Group, again !
Company life • 12.05 2023
For the sixth consecutive year, CE+T Group has been nominated for the prestigious "Best Managed Companies" program organized by Deloitte. Notably, CE+T Group has once again obtained the esteemed Gold label, reaffirming our outstanding performance and management excellence.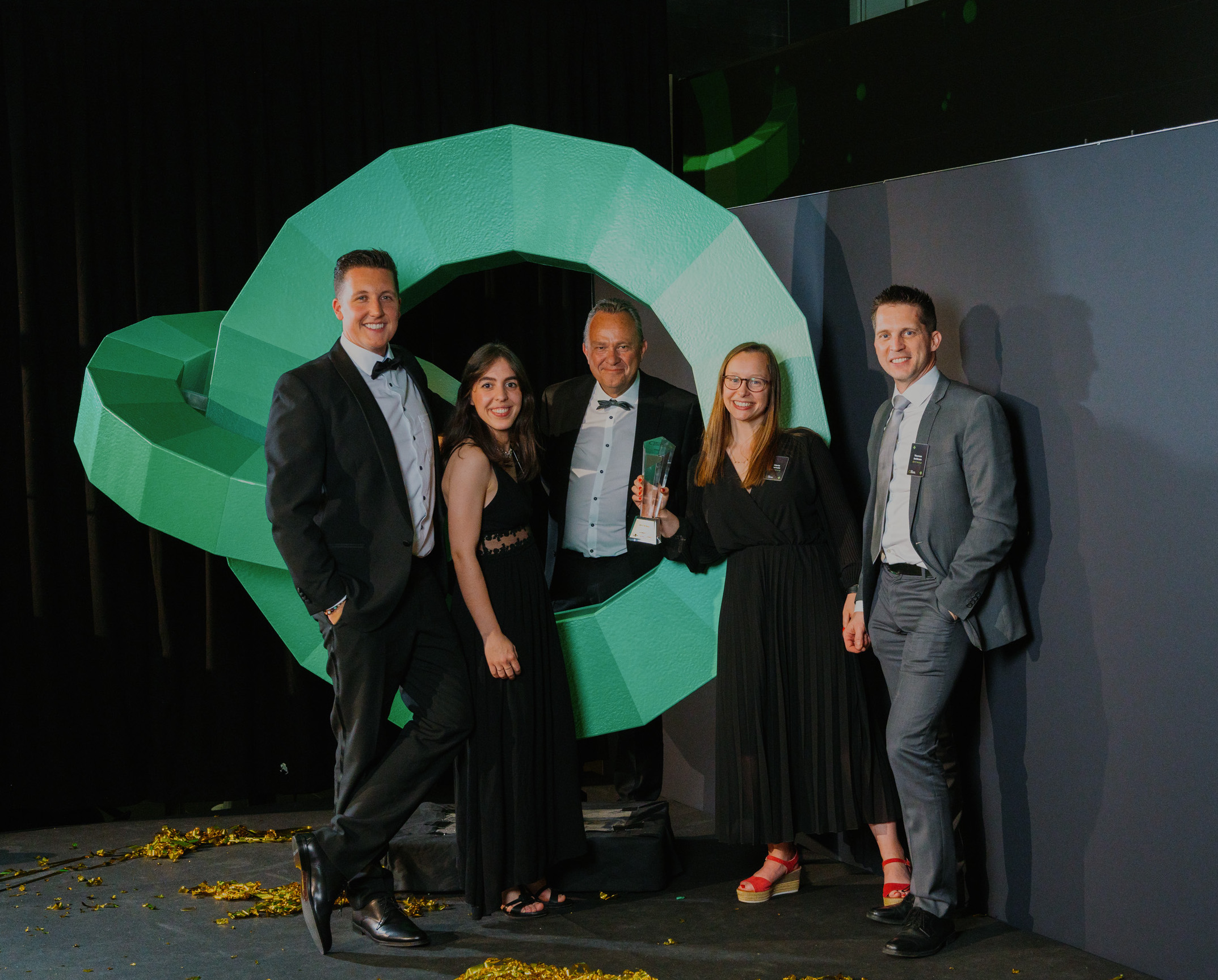 Ben Hayen, CEO of CE+T Group, and our young talents holding the Gold label received during the Best Managed Companies ceremony organized by Deloitte Belgium.
Another Gold label for CE+T Group
CE+T has once again emerged victorious, securing the esteemed "Best Managed Companies" label for an impressive sixth consecutive year. This notable achievement follows the company's continuous recognition in the prestigious program organized by Deloitte, which acknowledges exemplary management practices.
For the third consecutive year, CE+T Group has proudly received the distinguished Gold label. This is a testament to the group's exceptional accomplishments. Year after year, participants in the program undergo rigorous evaluation based on a globally recognized framework, encompassing vital aspects such as a well-defined long-term strategy, extensive capabilities, dedication, and outstanding financial performance. The esteemed jury wholeheartedly commended CE+T Group for their exemplary performance throughout the previous year, acknowledging our unwavering strength as a prominent and established force within our market.
What an achievement !
Ben Hayen, CEO of CE+T Group, takes immense pride in being recipients of the gold label for the third time, solidifying their status as valued members of the Belgian private company community. This achievement serves as a testament to the jury's recognition of CE+T's ability to attain success and fortify their market position even in times of crisis.
"We are proud of our Gold label, which confirms sustainable business management according to the highest standards. It highlights our continued resilience and clear vision, year after year" expresses Ben Hayen.
Bruno Peelaers, Partner Deloitte Private and Best Managed Companies Program Leader, emphasizes : "The winners of the Best Managed Companies of 2023 have demonstrated innovation, adaptability and resilience in the face of an ever-changing context and market. During the last year, these companies have provided an adequate response to the challenges encountered and have exploited new opportunities."
About Best Managed Companies
Deloitte Private launched the Belgium Best Managed Companies program in 2017, in collaboration with Econopolis, then KU Leuven joined them in 2019. The program aims to provide coaching and recognition to the Belgian private companies which excel.
The Best Managed Companies program is an international label synonymous with quality and excellence. It was established in Canada in 1993 and has since expanded to 46 countries around the world.