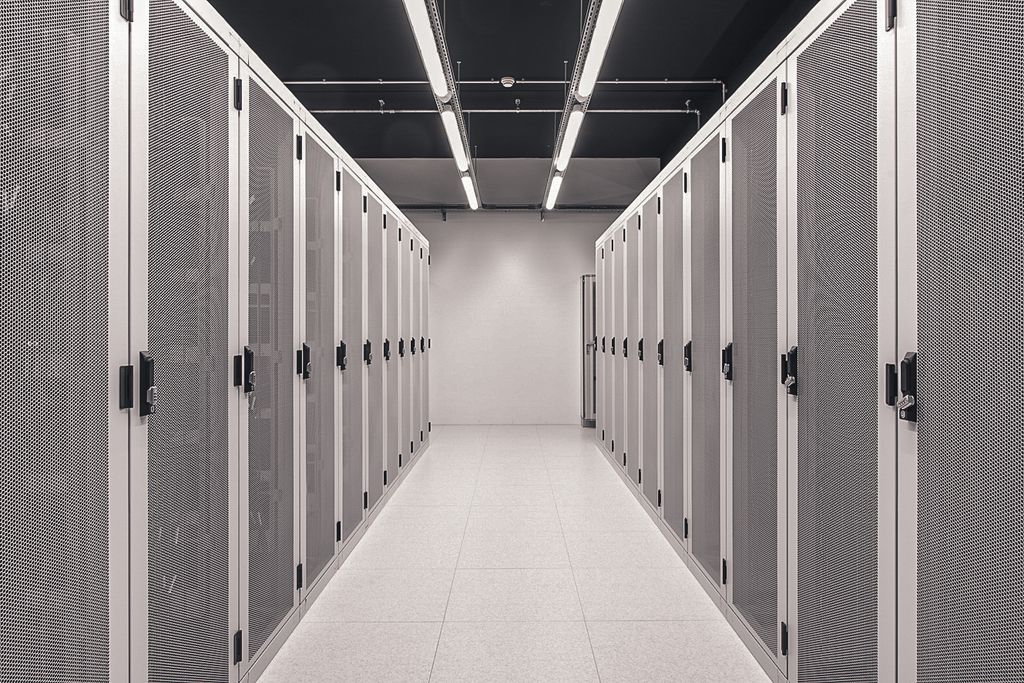 Markets
Data Center
Secured power for cloud, colocation or on-premise data centers of all sizes.
IoT, AI, AR or VR all require less latency and more bandwidth. For that, a
containerized
all-in-one solution located close to the users is certainly the best way to work.
To secure critical AC equipment, we offer a range of flexible Modular UPS solutions.
For applications that also require DC loads, we have developed the first Multidirectional Converter, Sierra. Sierra is able to secure both AC & DC loads with a single module (saving space) that automatically adapts to installed loads.
Multidirectional Converters
Secure AC & DC
Power Fusion
is an all-in-one solution located above or below IT racks. It
mixes energy
from different sources and loads via a 400 Vdc distribution (in blue):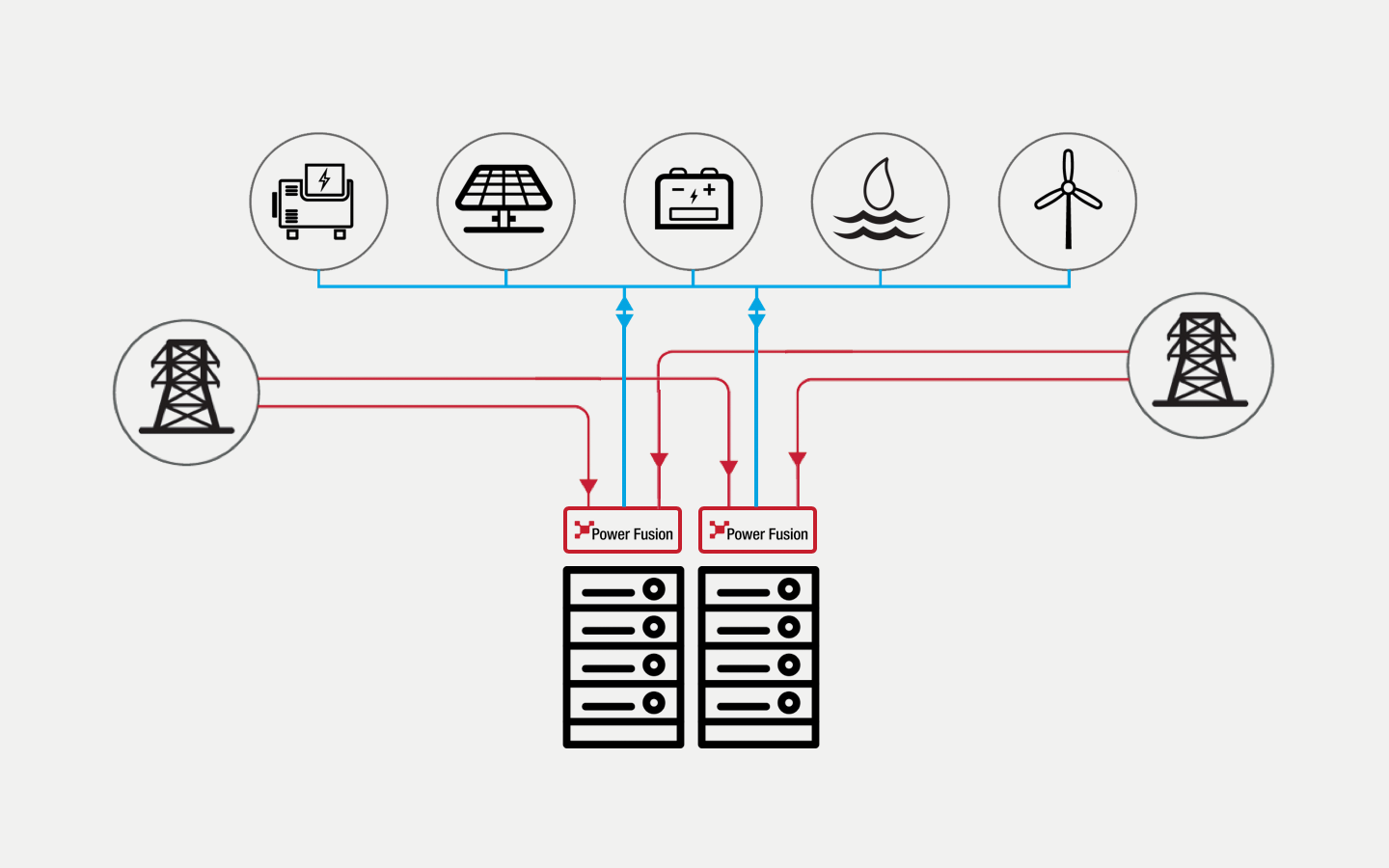 The interest is a pay-as-you-grow solution that saves space for IT, increases overall availability, reduces costs (by avoiding oversized infrastructure and by shaving peaks), and provides a simple way to add renewable energy.
Here is what our solution might look like (customization is possible to adapt to other locations, load consumption, backup time, etc.):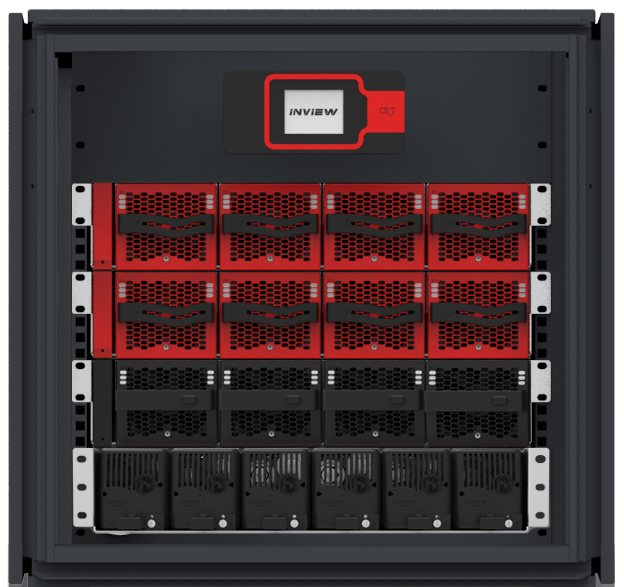 Securing IT loads with the highest conversion efficiency is everyone's wish.
Our Smart By-Pass topology (SBP), provides a
98% conversion efficiency
(1) until the grid goes down or exceeds tolerances. It then switches instantly to the UPS (2) to provide
pure and secure power
to IT loads.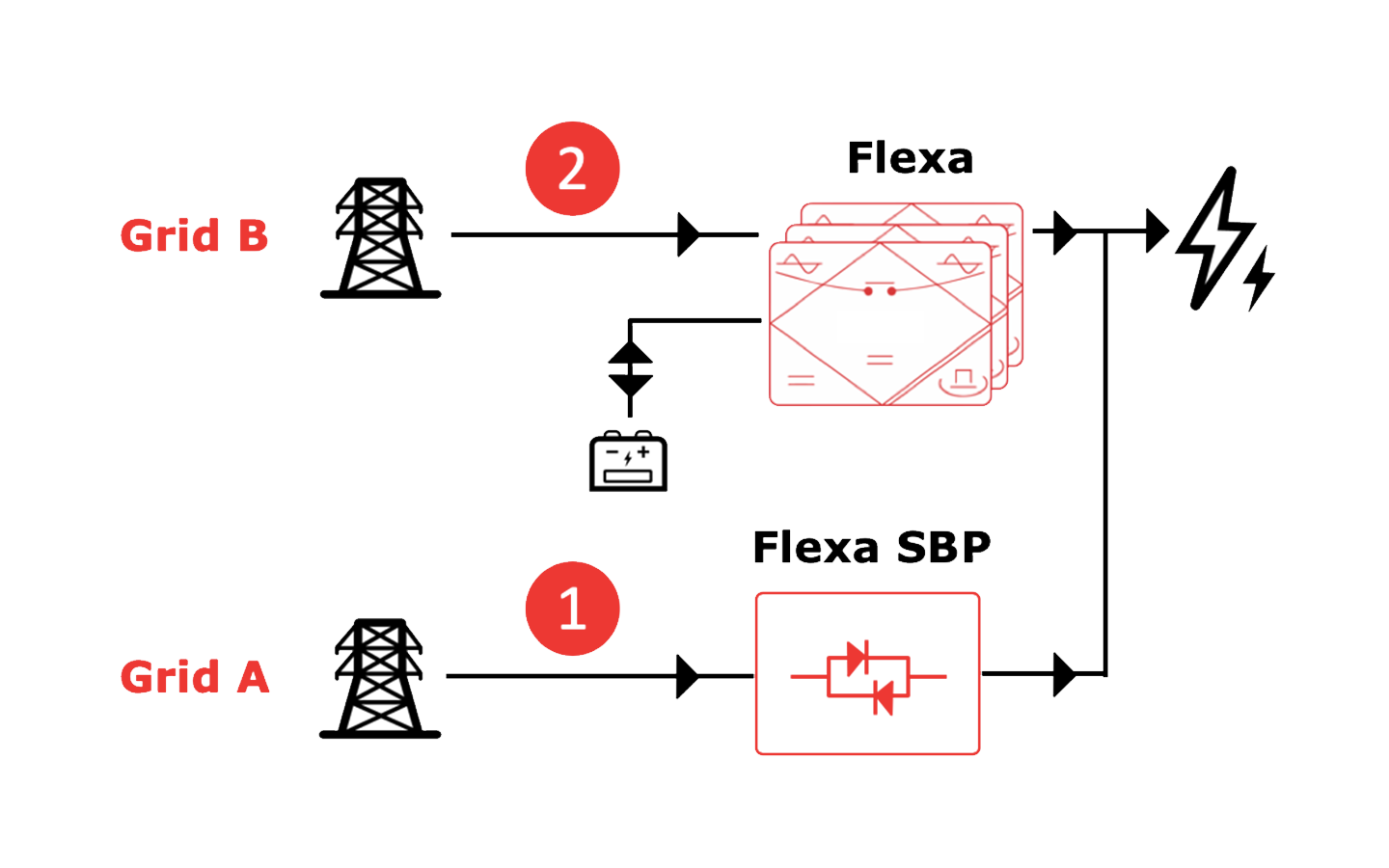 In addition, our
Flexa range
offers incredible
flexibility
for single-phase or three-phase infrastructures, ranging from 20 kW to 640 kW, industrial protection up to IP54, etc.
Want to see our solution in action?
Read this use case
Our modular inverters
are ideal for securing
AC loads
in data centers with IT loads
powered by DC
(Open Compute Project or not). Our inverters provide a pure AC power using the existing DC infrastructure with our patented three ports technology.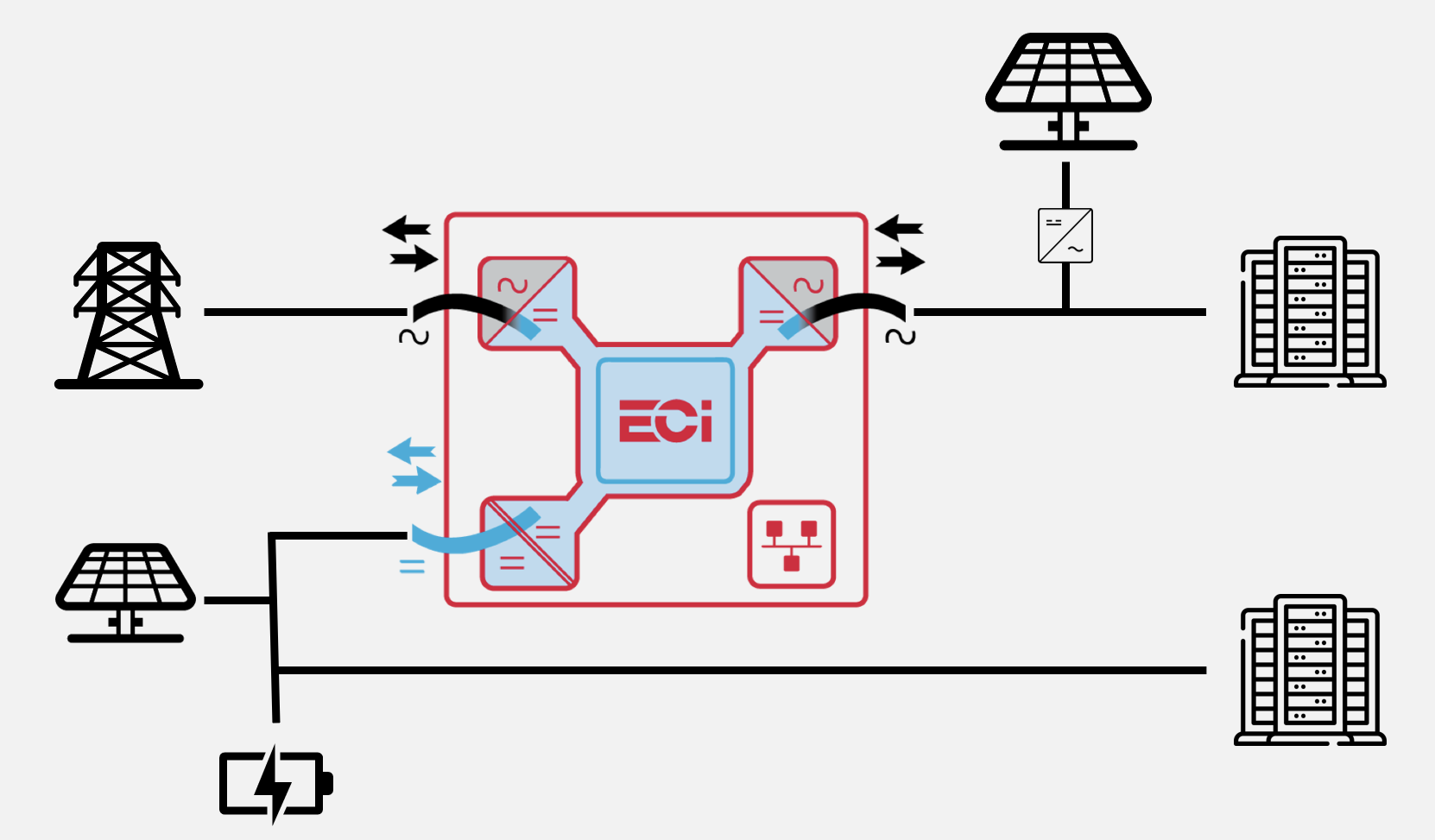 Our multidirectional converters
allow the connection to renewable either on the
AC or DC side
,
or both
.
Even when the grid is not present, you can take advantage of your PV, maximize auto-consumtion and store excess of energy from your PV.
Want to know more about our Energy Management Solutions
Energy Management