Product range
Modular UPS
Reliable and flexible modular UPS for every requirement.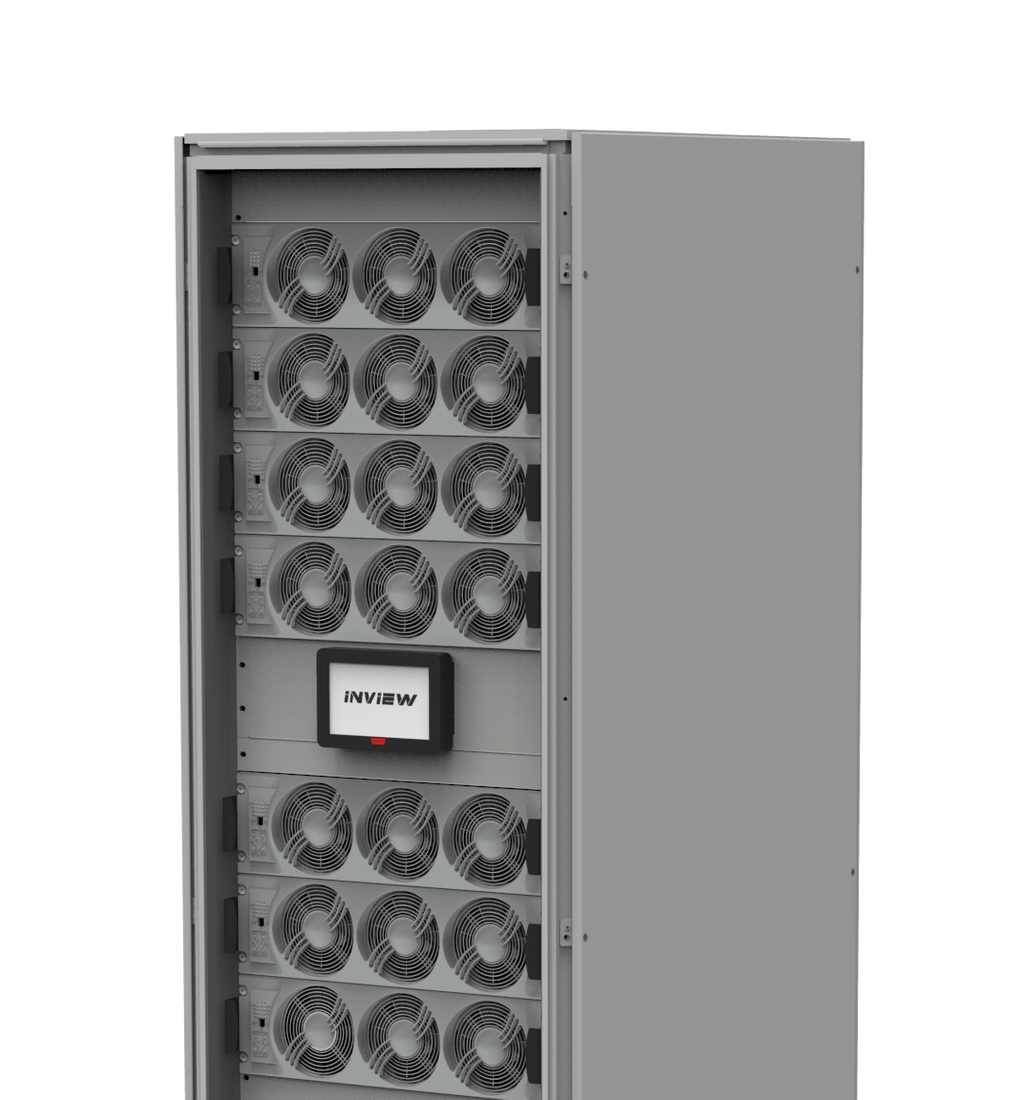 Flexibility
Every customer is different.
That is why we designed
building blocks
to integrate into custom systems. Everything else is possible.
You can then benefit from a standardized and proven converter that best fits your particular case.
Securing IT loads with the highest conversion efficiency is everyone's wish.
Our Smart By-Pass topology (SBP), provides a
98% conversion efficiency
(1) until the grid goes down or exceeds tolerances. It then switches instantly to the UPS (2) to provide
pure and secure power
to IT loads.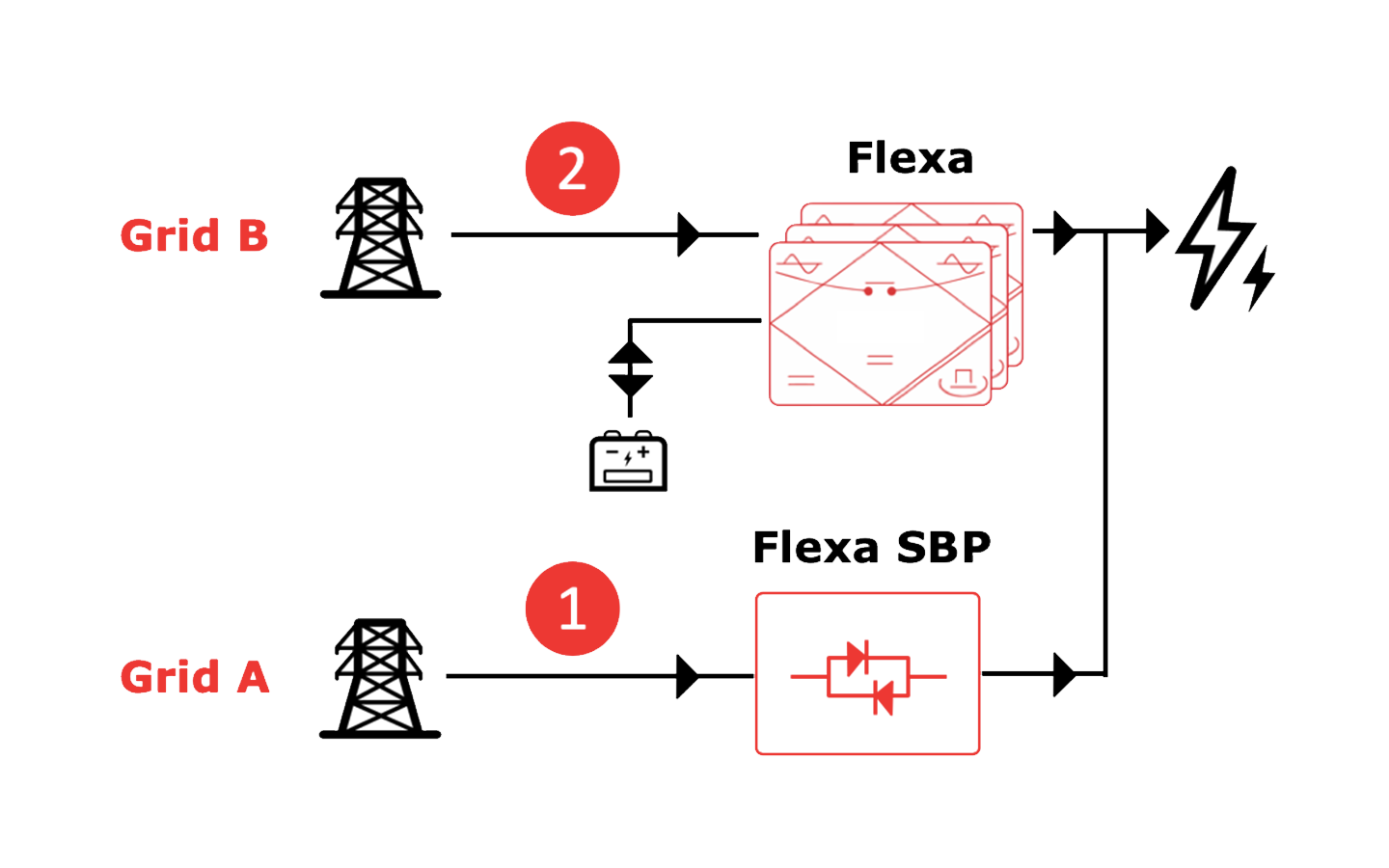 In addition, our Flexa range offers incredible
flexibility
for single-phase or three-phase infrastructures, ranging from 20 kW to 640 kW, industrial protection up to IP54, etc.
Products finder
Discover our range
Reliability is the
first requirement
for every UPS solution. To guarantee this, we designed our solutions with specific features:
No master/slave configuration;
Redundant communication BUS;
Compliant with the IPC959B standard;
Boost to disconnect faulty loads;
Save batteries;
What are the possibilities?
Output power: from 20 kW to 640 kW;
Phases: 3P to 3P, 3P to 1P;
Industrial protections: from IP20 to IP54;
Access: front, rear, bottom or top;
Infrastructure: new or existing cabinets.