Back to all news
news
Meet Bernard Higuet, our Manufacturing Director
Team • 31.03 2021
This is Bernard Higuet, he has been working for CE+T for many years. As Manufacturing Director, he oversees manufacturing processes to deliver high quality product on time. Who is he? Let's discover it!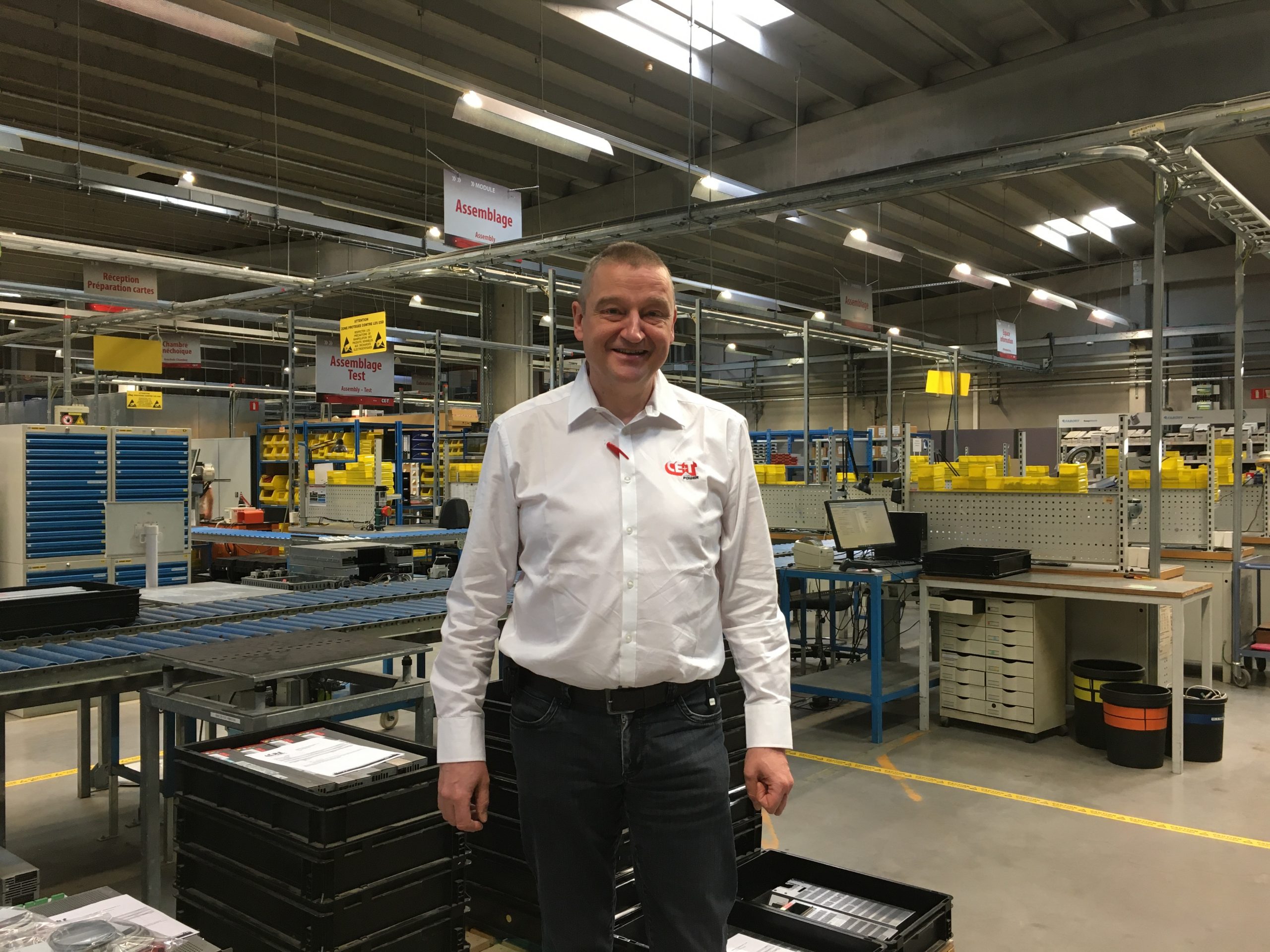 What do you like at CE+T?
Having worked in larger companies before, I found an ideal working environment at CE+T. The human size of the company and its flexibility enable quick decisions and easy communication. As a consequence, we are very pragmatic which allows us to be a step ahead of our competitors.
How would you describe your role within the company?
My role is to analyze the order book to give the best possible lead times, find ways to be more efficient and profitable and still provide high quality products. I am also in contact with my Chinese, Indian and American colleagues to find inter-company supply solutions and learn from each other. What is great is that we don't rest on our laurels, we progress every day.
What makes your job exciting?
We often have to face challenges. In this context, every day is different. It gives us great satisfaction to achieve objectives that can sometimes be very difficult, with the sole aim of satisfying our customers.
What are your hobbies?
I particularly enjoy learning. I have a particular interest for History because it allows me to better understand the differences between people, their traditions and their experiences. History is very interesting because it allows us to know where we come from, the mistakes of the past but also where we are going.
Which type of film do you enjoy?
I don't have a favourite film in particular. I really enjoy watching a film that brings me something, that makes me think, that is full of emotions. The type of film depends on the moment. Sometimes historical or psychological films or scientific reports, but also action films when I don't feel like thinking too much.
Which book are you currently reading?
I am currently reading books about the Celts and the Gauls, our ancestors in Belgium. Their traditions are very interesting. For example, women had an equal place and importance as men. This shows that we have largely regressed because it was only in 1973 that a woman in Belgium was allowed to open a bank account alone!
What is your favourite quote?
In life, there are no problems, only solutions and opportunities.
Want to see where he works?
Take a quick tour of our workshop in Wandre