Back to all news
news
Our converters in the film & media industry
Case study • 06.01 2023
Maier Bros. GmbH, is a German provider of professional film equipment. The COVID pandemic encouraged them to find new and more efficient ways to power their film lighting equipment.
Their goal is to be able to provide power, wherever the film is shot, whether they have access to the grid or not. To do so, they have developed vehicles with batteries and genset. However, they want to go a step further: limit the use of genset and use renewable energies. Financed and initiated by Maier Bros. GmbH and developed and built by Kemama, their brand-new solution, Filmhybrid 30/60, is now on the market.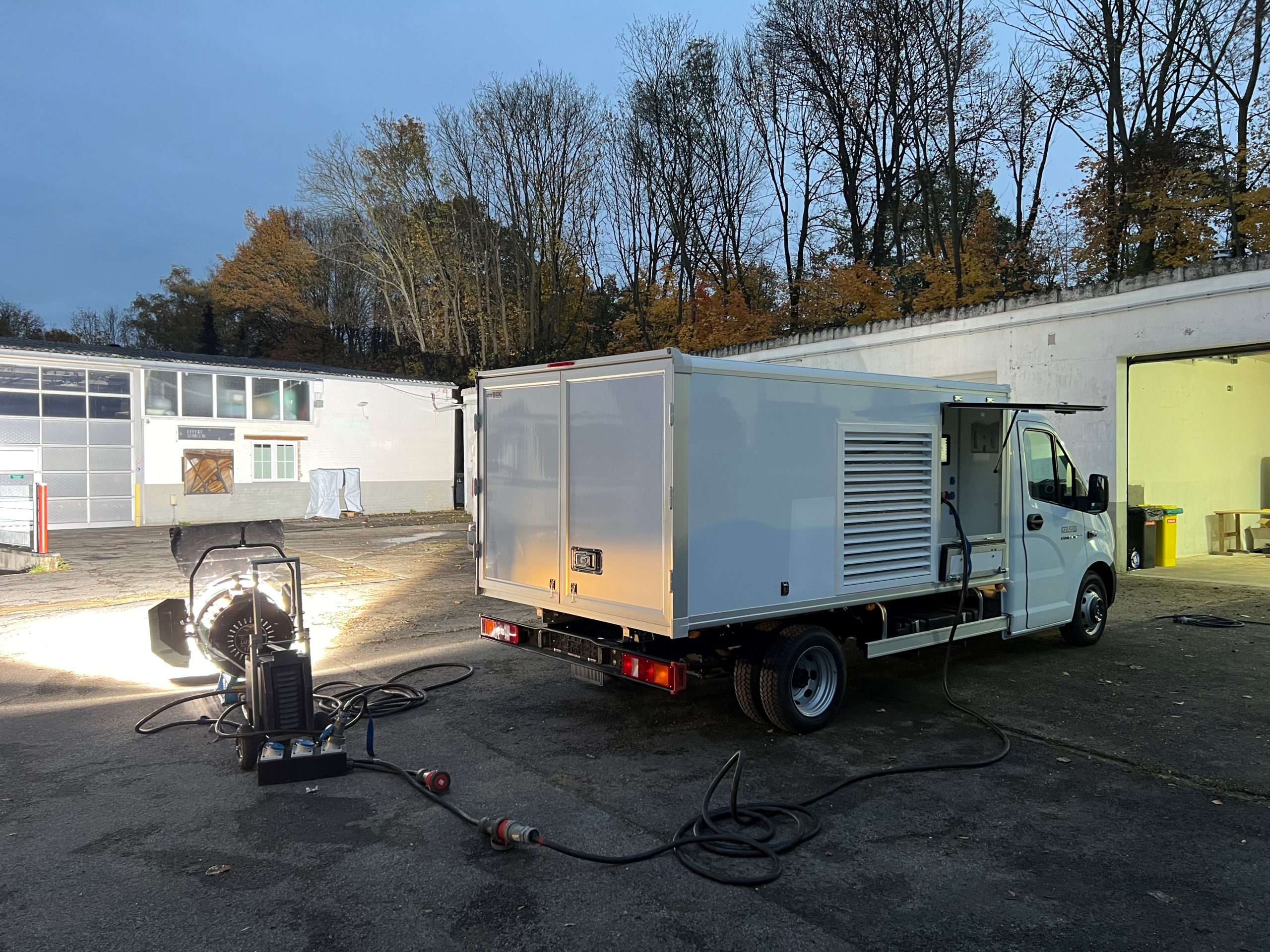 Among the components required to operate the Filmhybrid 30/60, Kemama needed a highly flexible power supply solution that could convert energy from the available source (battery, renewable energy, grid or generator) to its equipment. And that's where CE+T Power comes in.
CE+T Power's solution
We provide a tri-phase system of our multidirectional converters. Each system is made of six shelves of the Sierra 25 – 380/230 together with an Inview controller that can communicate with Kemama's controller via the modbus communication.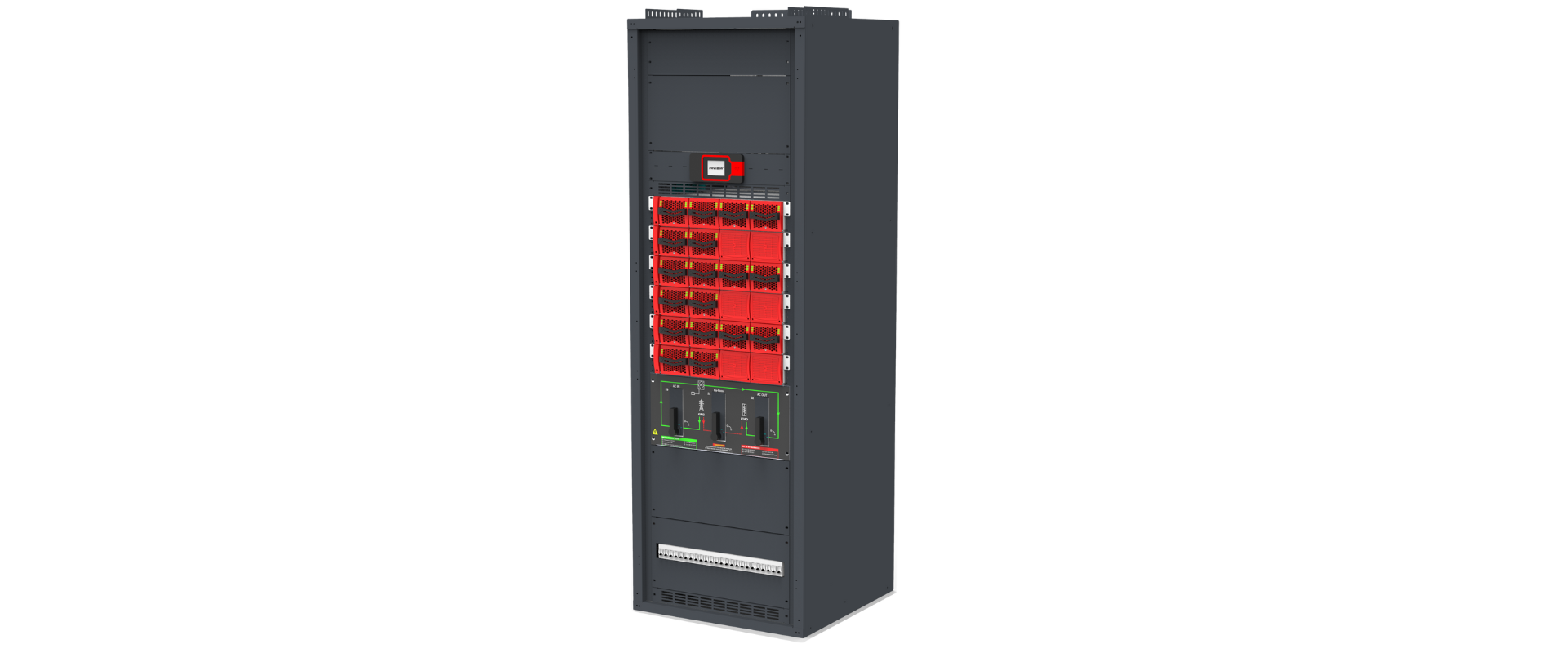 Sierra 25 – 380/230 has a total output power per module of 2.7kW and has 3 bi-directional ports (2 in AC and 1 in DC). It can be used to secure AC & DC loads and charge the batteries. The 3 all bidirectional ports allow for multiple innovative applications such as energy sharing through DC distribution, among many others. By using several modules, we can offer solutions for three-phase (3x400Vac + N) infrastructures.
What are the main added values for Maier Bros. GmbH and Kemama?
Flexibility
The dynamic allocation of AC and DC enables to use the available source without having to think about it. At the heart of each module, there is a DC energy buffer. It uses the energy that comes, whatever its source, to feed what needs it. The total output power is dynamically shared between the loads and the batteries. No configuration is required, you are totally autonomous.
Customized
Kemama's solutions can sometimes be customized. At CE+T, we know what that means and provide modules that can easily adapt to the situation. Need more modules? Need to change a module – even under full operation? Not a problem!
Optimized use of energy
Our converter can be connected to batteries but also to PV panels (or other types of renewable energy). Therefore, our Inview can detect which source of energy is best to consume depending on the situation. For example, if it is sunny, we will use the energy from your PV panels instead of the one from the grid or the genset.
Resistant to phase control dimmers
One of the specific requirements with the lighting equipment is that you need to be able to dim them. The electronics of the phase control dimmer has negatively affected converters from other brands tested by our customer. Thanks to the specific topology of the Sierra, the tests showed that our modules were not affected by this specific equipment connected on the AC output.
What's for the future?
Kemama went to our facility in Belgium to test our equipment and see how it's working with powerful lights used when filming.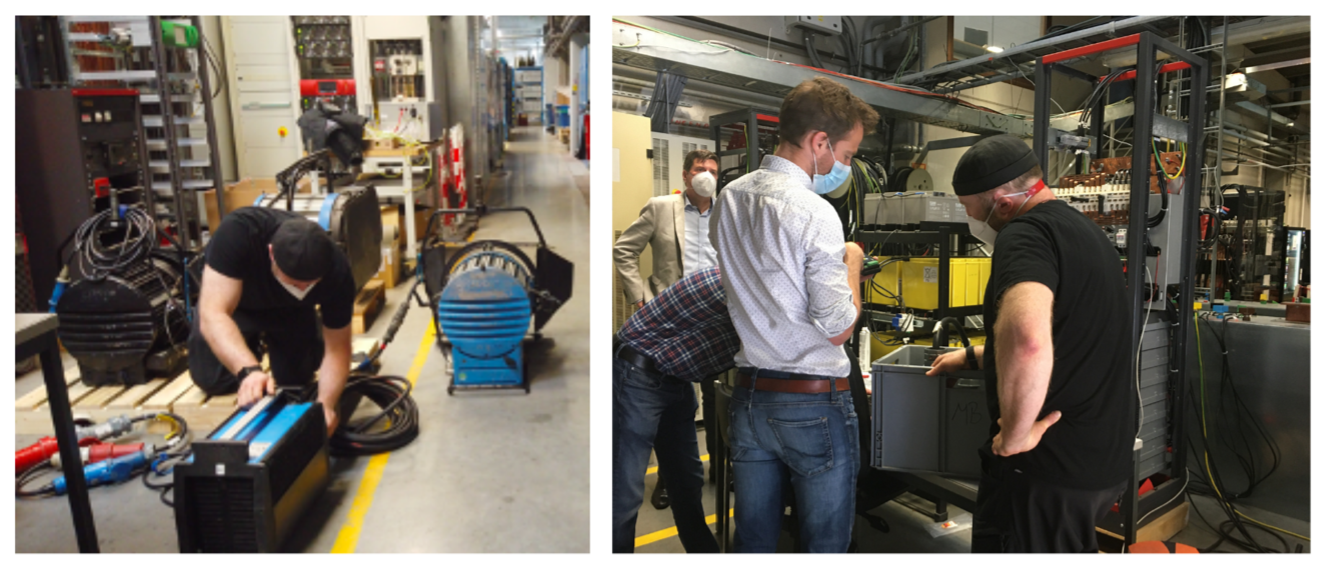 The tests were satisfactory, and we shipped some modules to Kemama. They integrated them into their solution with the support of our team. The first prototypes of Filmhybrid 30/60 are now in the field and there is a huge interest that could lead to a first small series production by 2023.