Back to all news
news
Sustainability: Silver level awarded by EcoVadis
Company life • 14.06 2022
We are proud to announce we have been awarded the Silver level by EcoVadis certification in June 2022 for our sustainability efforts.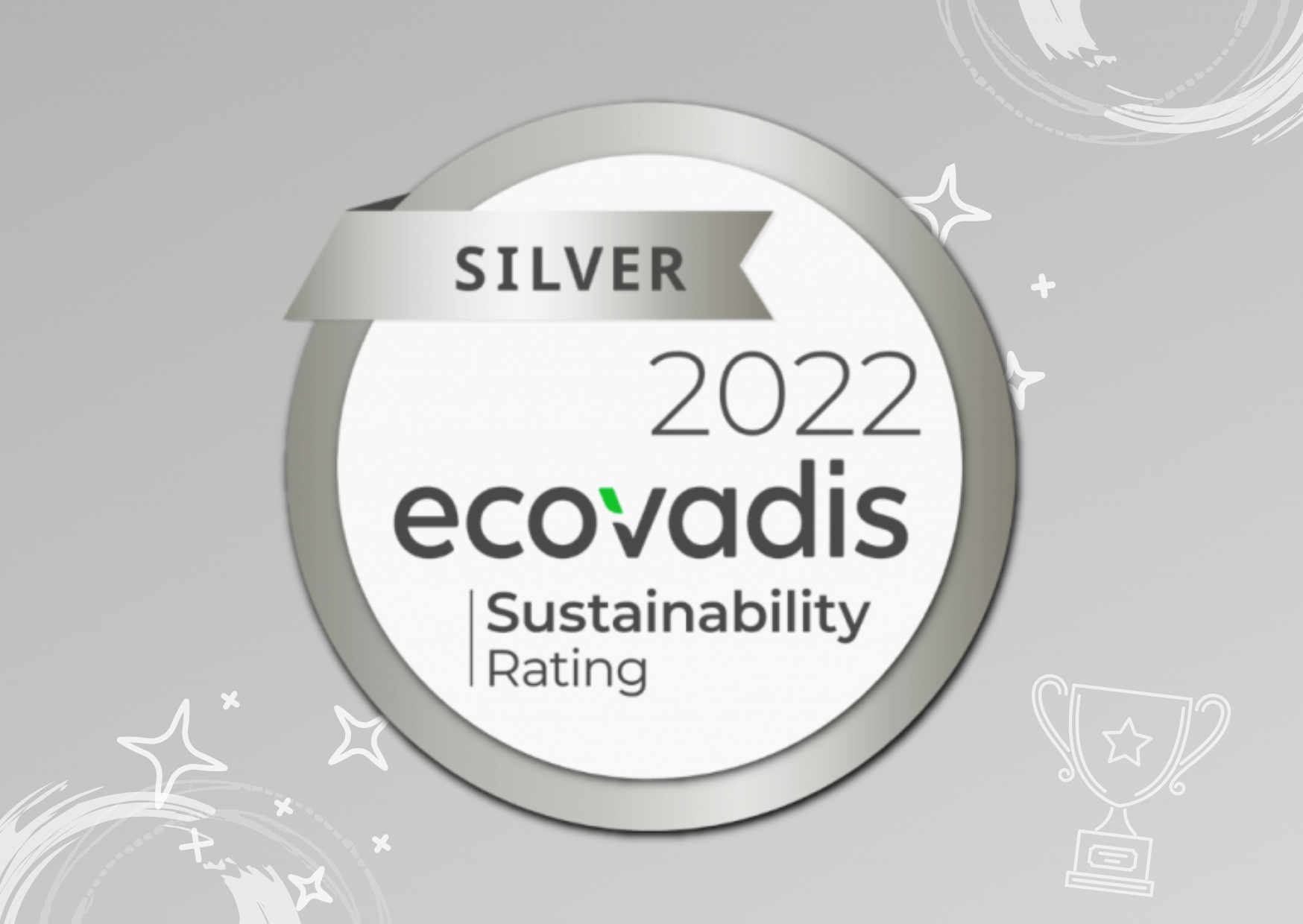 About EcoVadis
EcoVadis is a leading business sustainability rating index. The agency rates over 90 000 companies worldwide. Its evaluation focuses on 4 themes: Environment, Social & Human Rights, Ethics and Responsible Purchasing. EcoVadis mission is to reliably assess companies' sustainability performance, while providing them with comprehensive feedback, benchmarking and tools. It allows companies to embark upon a journey of continuous improvement.
Our rating: Silver medal
This is the third time we have subjected ourselves to the numerous evaluation criteria of the international evaluation platform EcoVadis. After 2 bronze medals, we persevered and our efforts were rewarded. Indeed, EcoVadis awarded the Silver Corporate Social Responsibility (CSR) level to CE+T Power for its sustainability achievements in June 2022. This new medal is a milestone. It places CE+T Power in the top 25% of the most virtuous companies in terms of environmental, social, ethical and responsible purchasing practices. 
Why we are proud of it?
It has been a while we are saying "Sustainability is high on the agenda for CE+T Power". Finally, we prove that it really is as we improved from the past years. Indeed, this rating demonstrates the high value we place on CSR and testifies to the involvement of our company and all our employees in favor of sustainable development.
As our customers' requirements have become more stringent over time, we wanted to make our actions transparent to our partners and customers. Moreover, EcoVadis silver level attests to the seriousness of our CSR policies and practices in their eyes.
Our sustainability strategy
The news follows a comprehensive review of our CSR management system, with a specific focus on sustainability, environment, human rights, and ethics. In other words, it demonstrates our vision and strategy for sustainability. Therefore, it makes CE+T Power a strategic trading partner.
We commit ourselves to make 2022 the year of progress on CE+T Power' entire extra-financial roadmap. Thanks to all those who contribute to our sustainability and to the realization of this beautiful note!