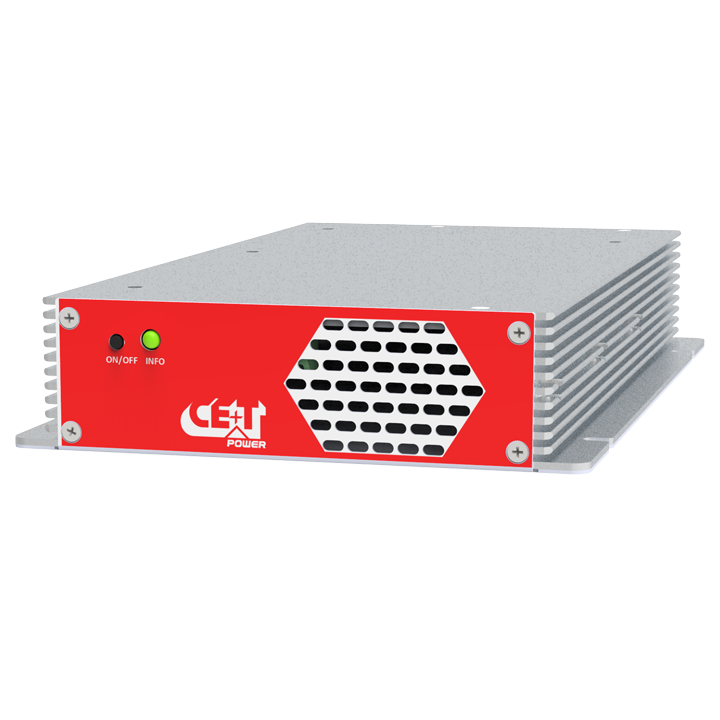 Standalone Inverters
e-one 3 48/230
(No AC In)
Ideal to secure small AC loads, e-one has an incredible compactness and a high reliability.
Back to
e-one is a standalone inverter capable of converting a
48 Vdc
 power source into a pure sine wave of
230
Vac
. It can be rack, wall or desk-mounted.
This inverter is very small as it only occupies 1,600 cm³. The low DC ripple voltage avoids any disturbance on DC loads and batteries.
The e-one is designed for applications that can not stop, from telecommunications equipment to video surveillance cameras, among others.
Secure small AC loads
Highly reliable
No disturbances on DC loads & batteries
Compact
Easy maintenance