At CE+T Power, we attach great importance to corporate social responsibility. That's why we are once again participating in mobility week in September, by promoting sustainable transport and encouraging our employees to take part in sports.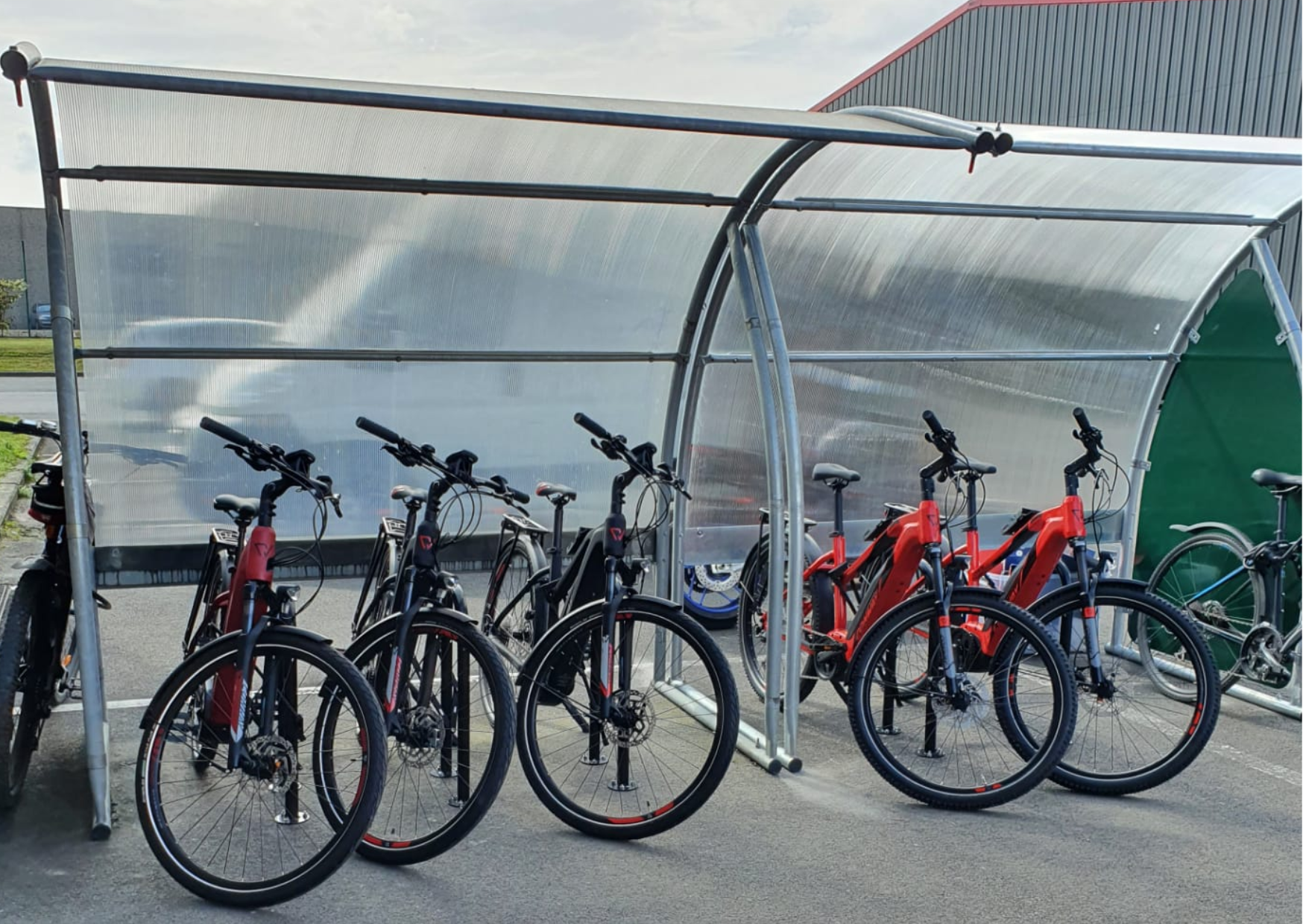 Sustainable transport at CE+T Power
With the aim of being more sustainable and the European Mobility Week approaching, CE+T Power encourages smart and ecological transport.
We try to raise awareness about sustainable mobility and promote behavioral change in favor of active mobility. How do we do that? We inaugurated the installation of electric bikes within the company in 2021. Indeed, it has been a year we provide to our employees electric bikes in our headquarters. By doing that, we encourage them to take the bike to come to work rather than their car. We work with a local company called Kameo and it is a great success. We count more than 320 bookings for 761.255 minutes of biking since September 2021. How incredible is that ?!
The European Mobility Week
The European Mobility Week is a campaign meant to raise awareness on sustainable urban mobility. It promotes behavioural change in favor of active mobility, public transport, and other clean, intelligent transport solutions. Since 2000, throughout Europe, the main event takes place each year, from 16 to 22 September.
What is Mobility Week for?
Throughout this week, citizens, companies, workers and administrations are invited to favor soft and alternative modes of travel for their daily trips but also for the transport of their goods. The stakes are high: traffic congestion is harmful to our quality of life, our health, the economy, our wallet and the environment.
At CE+T Power, sustainability is high on the agenda. The company is doing continuous progress to be greener. For that reason, Mobility Week is very important for us.
2022, year of the bike
In Wallonia, 2022 is the year of the bike! It makes sense since it took off during the last lockdowns. Wallonia has been investing in its development for several years by offering aid bonuses for the purchase of bicycles for companies and individuals, setting actions in favor of cyclo-logistics, developing parking plans, giving subsidies for municipalities, and so on ! CE+T Power is playing the game by doing a challenge internally. For 2 weeks (8-22 September), the employees can participate by recording their sporting achievements on Strava. We do not limit the challenge to cycling, it also includes running, swimming, walking, etc. Our goal is to encourage people to come to work by bike, to move during their lunch time, do some exercise with their colleagues, but also to simply do some sport. Why is it so important for us? Because the practice of regular physical activity increases productivity, reduces the risk of chronic diseases and prevents work-related pathologies (burnout, etc.). Let's move !