Back to all news
news
CE+T Services works hard to get telecom sites back on after the floodings in Belgium
Company life • 23.07 2021
Last week, Belgium has experienced heavy rain and severe floodings in all Wallonia, especially in the region of Liège. Today, CE+T Services and its teams of technicians and installers are working hard to get the energy and telecom sites back on.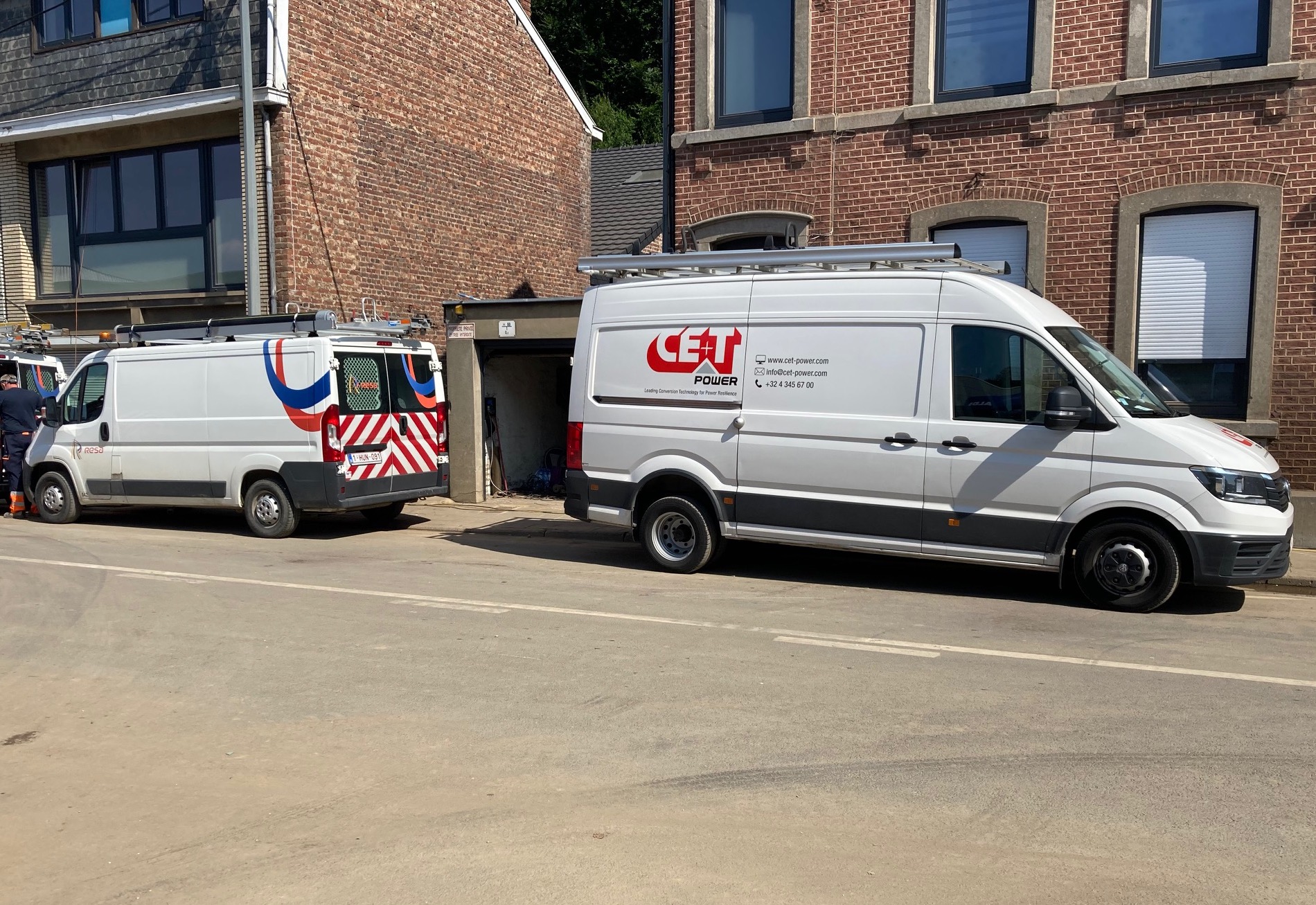 Context
After the dramatic events that affected thousands of households, companies and businesses, the time has come to assess the damage, to clear debris and to rebuild what has been destroyed. Our wonderful team of installers (wink CE+T Services) has been working hard since last Friday (July 16). The main objective was to get the energy and telecom sites back on. So much work has been done already but it will require even more work and time in the coming weeks to get everything operational again.
What is CE+T Services?
CE+T Services used to be GAI (Générale d'Assitance Industrielle) and was founded 25 years ago with the objective of supplying small businesses, middle sized businesses, and public organisation with backup solutions for their critical applications. Nowadays, it is part of CE+T Power and it is managed by Christophe Rémion. CE+T Services has several teams of technicians and installers that serve you in no time through Belgium and Luxembourg.
What have they done lately?
After the floodings, some sites were particularly affected, under water, and had no more power at all. Therefore, since July 16, right after the floodings, we have deployed our team in the different affected zones including Jemelle, Chênée and Nessonvaux. The damages were real, and some cabinets/systems were destroyed by the water and the mud. In the meantime, CE+T Power has adapted and made 3 mobile stations available while waiting to have new systems. We also troubleshoot with cabinets that were built and we delivered them in Ans. We are preparing our next intervention in Pepinster, which has been particularly affected by the floodings.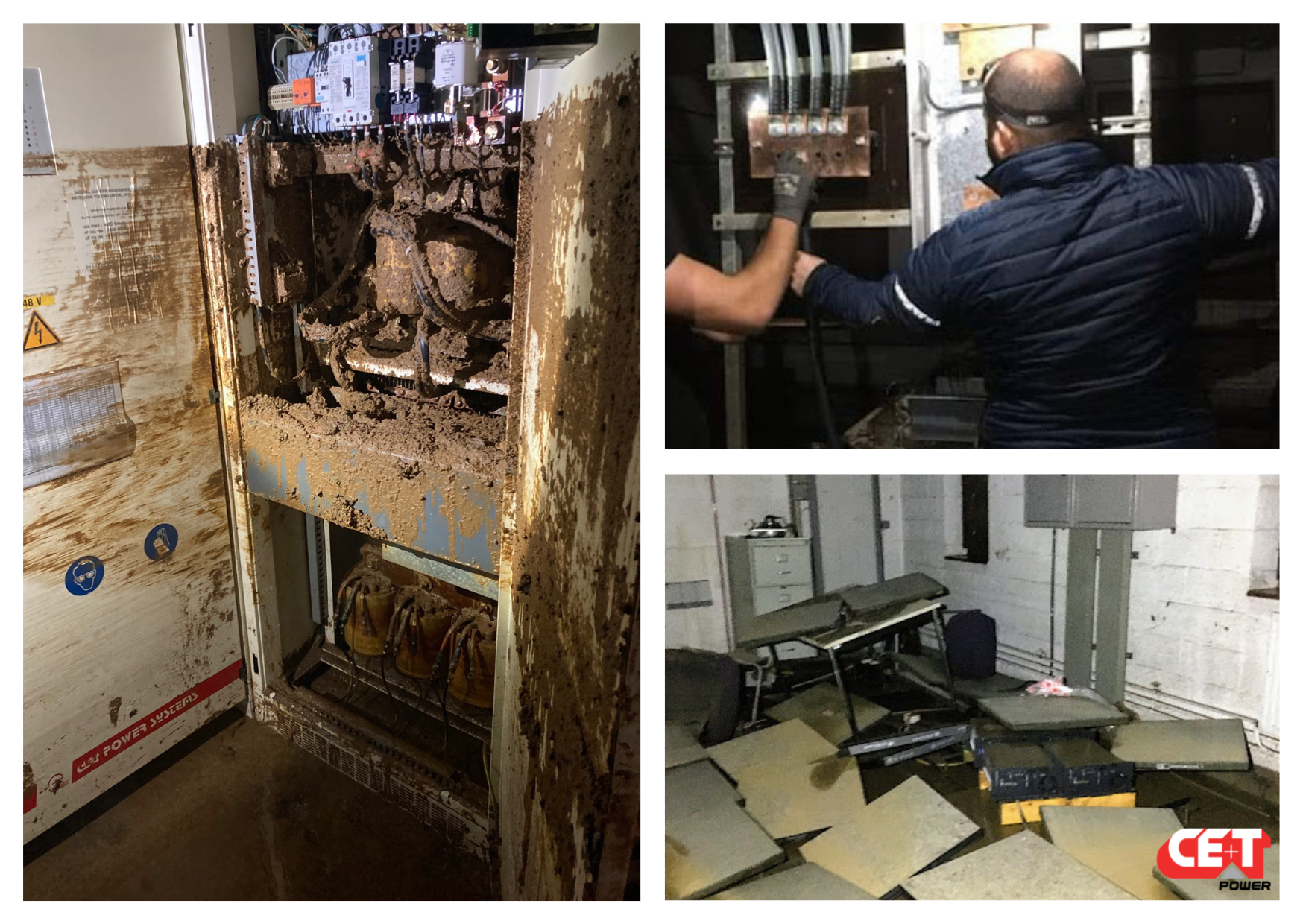 A word from CET+Services' manager
"I would like to thank our teams once again for their efforts, their flexibility and their availability. It's not an easy situation and quite difficult to handle, but they've done their best and that's all that matters." says Christophe Rémion.
CE+T Services and CE+T Power have a special thought for all the people who have been affected and for all the families who have lost loved ones. We wish the victims much courage!