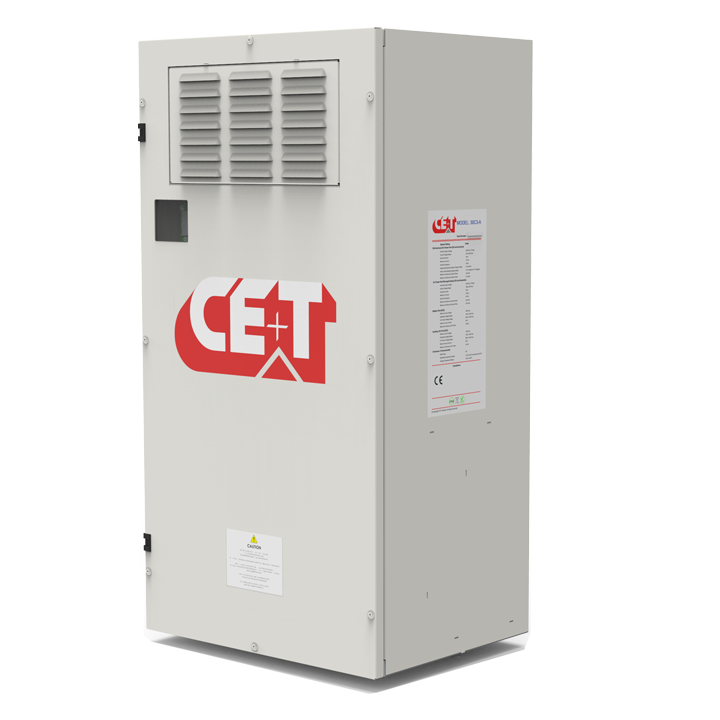 Multidirectional Converters
Stabiliti 30C3-CE
Smart power solution for the energy revolution.
Back to
Stabiliti 30C3-CE is an innovative multiport power converter with
3 bidirectional ports
(2 DC and 1 AC) to easily interconnect
power sources
(grid, PV and storage unit) and
loads
(AC or DC).
Using a single multiport module offers much easier systems integration, control and ongoing maintenance by simplifying system level hardware and software design. The enclosure is IP54 and can therefore be installed indoors or outdoors.
Battery life is extended through galvanic isolation (protection against grid disturbances) and built-in smart algorithms to minimize battery stress.
The wide DC voltage range allows the use of multiple storage technologies. The galvanic isolation also maximizes PV production over the long-term, by reducing PID (Potential-Induced Degradation).
3 bidirectional ports (2 DC and 1 AC);
IP54 (indoors or outdoors installation);
Galvanic isolation (extended battery life);
Compatible with multiple storage technologies.
Modular: from 30 kW to 240 kW.
| | |
| --- | --- |
| In/Out: DC voltage (range) |  1000 Vdc (100 – 1000) |
| In/Out: AC voltage (range) | 3×400 Vac, 3×480 Vac,  (334 – 480) |
| Output power | 30 kW at 50 Hz |
| Efficiency: DC/AC | 95.5% |
| Efficiency: AC/AC | 95.5% |
| Temperature | -20°C to 60°C |
| Certifications | EN50549, C10/11 (EN50549/VDE-AR-4105) |
| Dimension | 520 x 1016 mm x 406 mm |
| Part number | T831890201 |