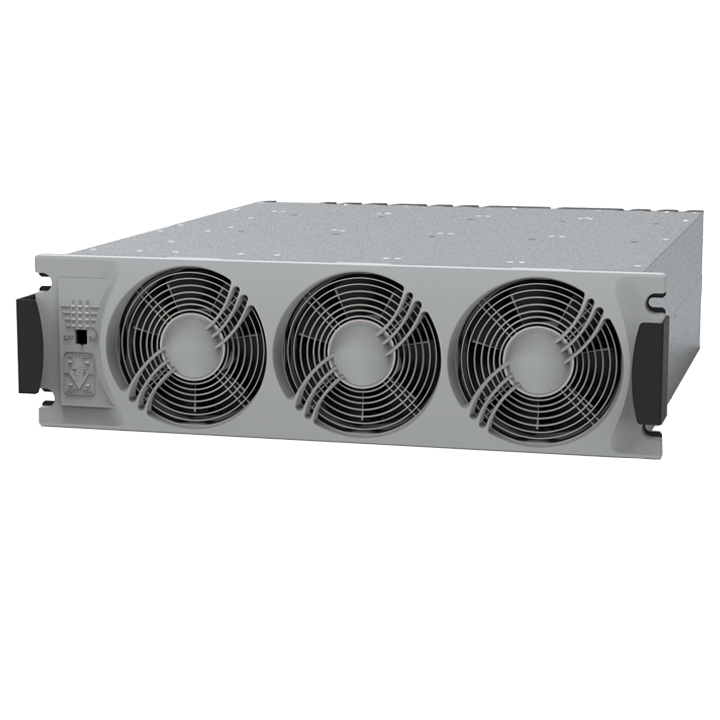 Modular UPS
Flexa 200 400/230
Reliable, compact and flexible modular UPS for three-phase to single-phase.
Back to
Flexa 200 is a
compact
and
modular
UPS with a conversion
efficiency of 96%
. This version has a three-phase AC input in 400 Vac and a single phase AC Output of 230 Vac.
The no master/slave configuration, the redundant communication BUS and the IPC9592B certification delivers high availability.
Depending on your needs, power can go from 20 kW up to 100 kW. You are always powered thanks to the fast battery charging capacity (up to 17kW), low ripple voltage and different charging modes.
3P to 1P solution
Flexibility
96% conversion efficiency
Battery management
Easy maintenance
Compact and lightweight
| | |
| --- | --- |
| In/Out: DC voltage (input range) | 408 Vdc (336-490) |
| In: AC voltage (input range) | 230 Vac (150-275) |
| Out: AC voltage | 400 Vac |
| Output power | 20 kW / 20 kVA |
| Efficiency: DC/AC | 96% |
| Efficiency: AC/AC | 96% |
| Temperature | -10 to 40 °C |
| Dimension | 3U x 485 mm x 515 mm |
| Part number | T451970201 |